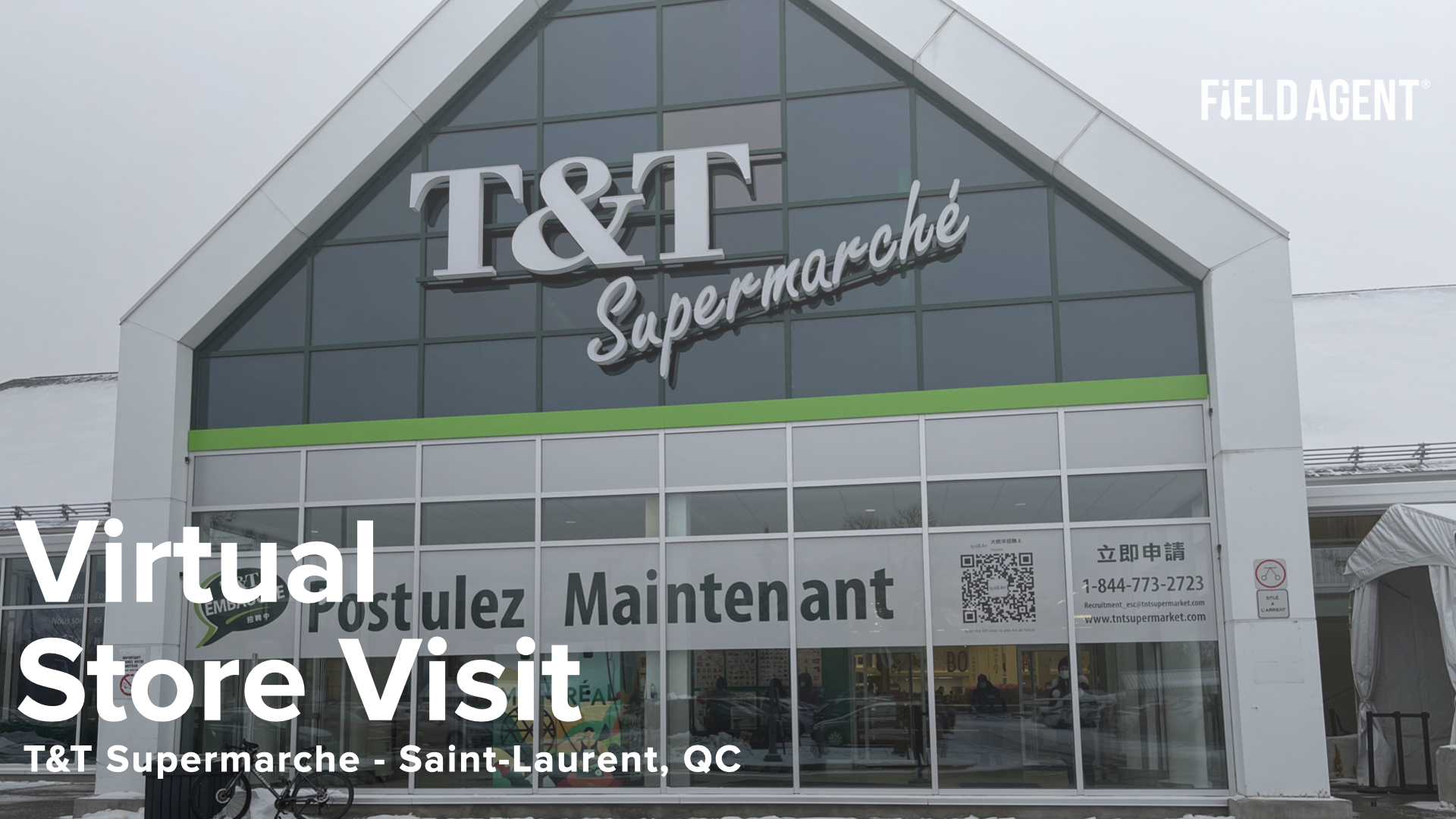 Virtual Store Tour - T&T Supermarche
Here at Field Agent we LOVE new stores! We try to get out to them as soon as they open and share what we see with you!
On December 15, 2022 the first T&T Supermarche store in Montréal opened its doors in the borough of Saint-Laurent. The 6,500 square meter store is the chain's first in Québec and the largest in the country.
At this location one can find over 20,000 products including a wide variety of fresh produce, premium fruits and gifts, live seafood, and snacks. A highlight is their Quality fresh food and products prepared and cooked in-store or sourced from across
Asia
- authentic Asian pastries, custom cakes, a sushi bar, self-serve hot food station, BBQ station, and rare find street foods such as Asian-style crepes and pork belly buns.
We sent 2 Field Agents there to give us a virtual store tour and we also asked them to give us their view as a local shopper on this new location and what they really liked (or disliked). Our tour takes you right to the shopper as they explore. See all the photos below!
When you want to see inside any store in Canada - think of Field Agent. We can probably take you there!