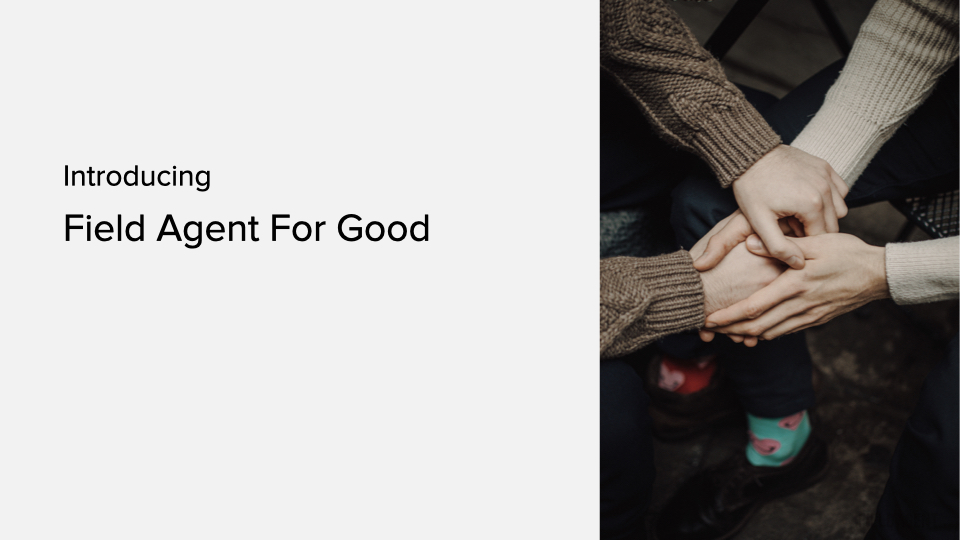 Introducing Field Agent for Good!
We know that fundraising for groups can be tough these days.
That's why we're launching Field Agent for Good! Anybody can raise money while out shopping for groceries, going through the drive thru for a coffee or even while sitting at home on the couch.
No more selling cookies or chocolates door to door, begging your friends to purchase meats or magazines, and no more asking for pledges. The best part? There is no cost to your organization!
Donors can complete our audits, take pictures of their Costco receipts and answer surveys. When it's time to cash out they can send the funds directly to your club, group, sports team, or any organization that relies on donations or fundraising.
Every organization that signs up for Field Agent For Good between now and February 18 will be entered into a draw. We will award one of those organizations a $150.00 credit into their Field Agent For Good account to get them started!