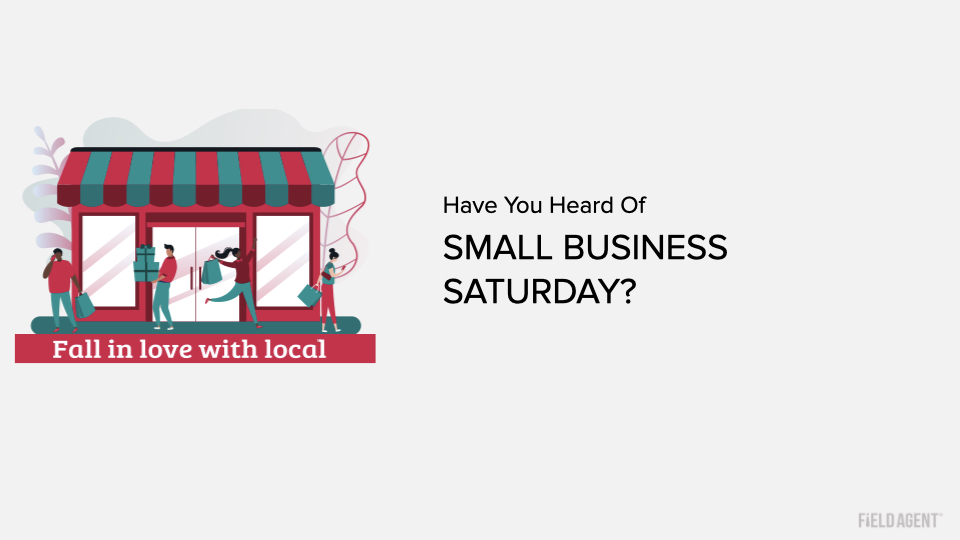 Have You Heard About Small Business Saturday?
We are about to go into the busy Holiday Shopping period with Black Friday in just a few days but have you heard about Small Business Saturday?
To be honest, neither had we. But we stumbled across some information recently and we thought it was a pretty good idea.
In Canada, Small Business Saturday is championed by the Canadian Federation of Independent Business (CFIB), American Express and Canada Post and is aimed at getting shoppers to choose local for more of their holiday purchases. You can find out more about this event here:
Where we didn't know much about it, we ran a
Field Agent Insights Survey
with 965 Canadians to see what the awareness of the event was like and how Canadian consumers were feeling about shopping local this holiday season.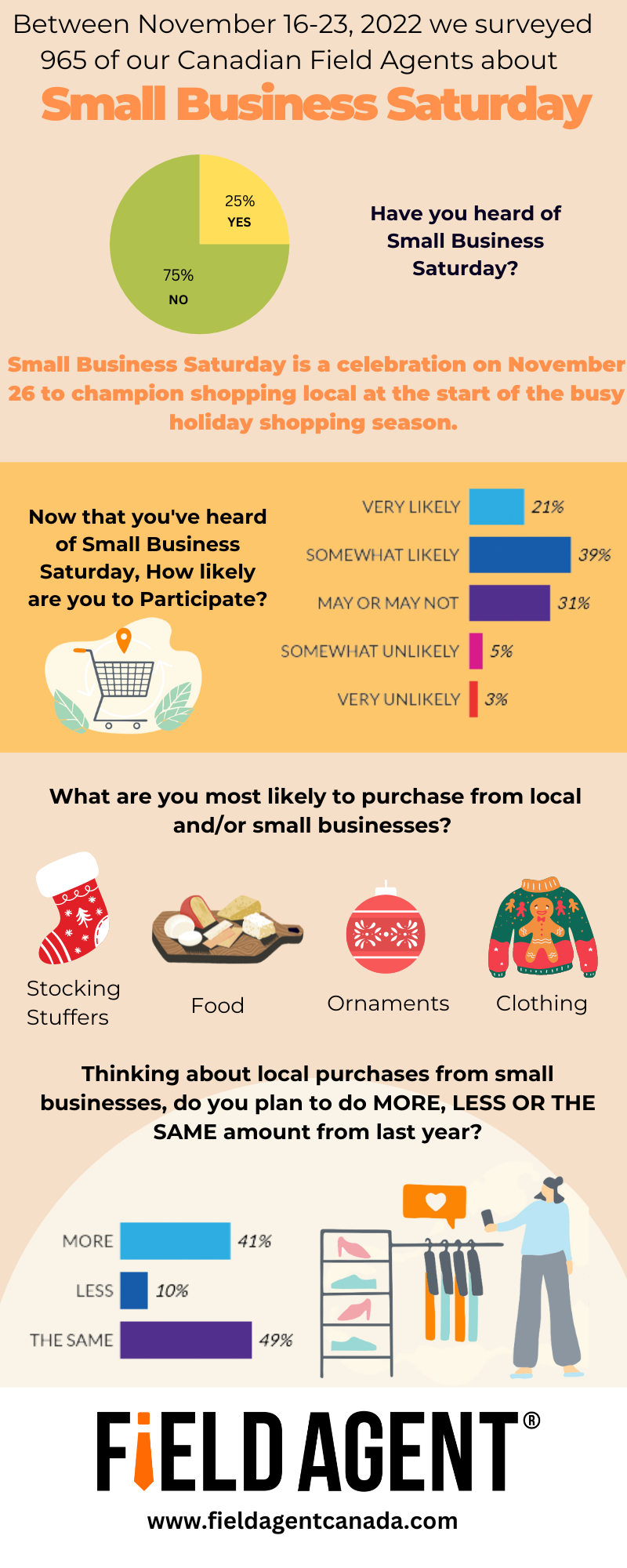 When you need insights about Canadian shoppers, think Field Agent!