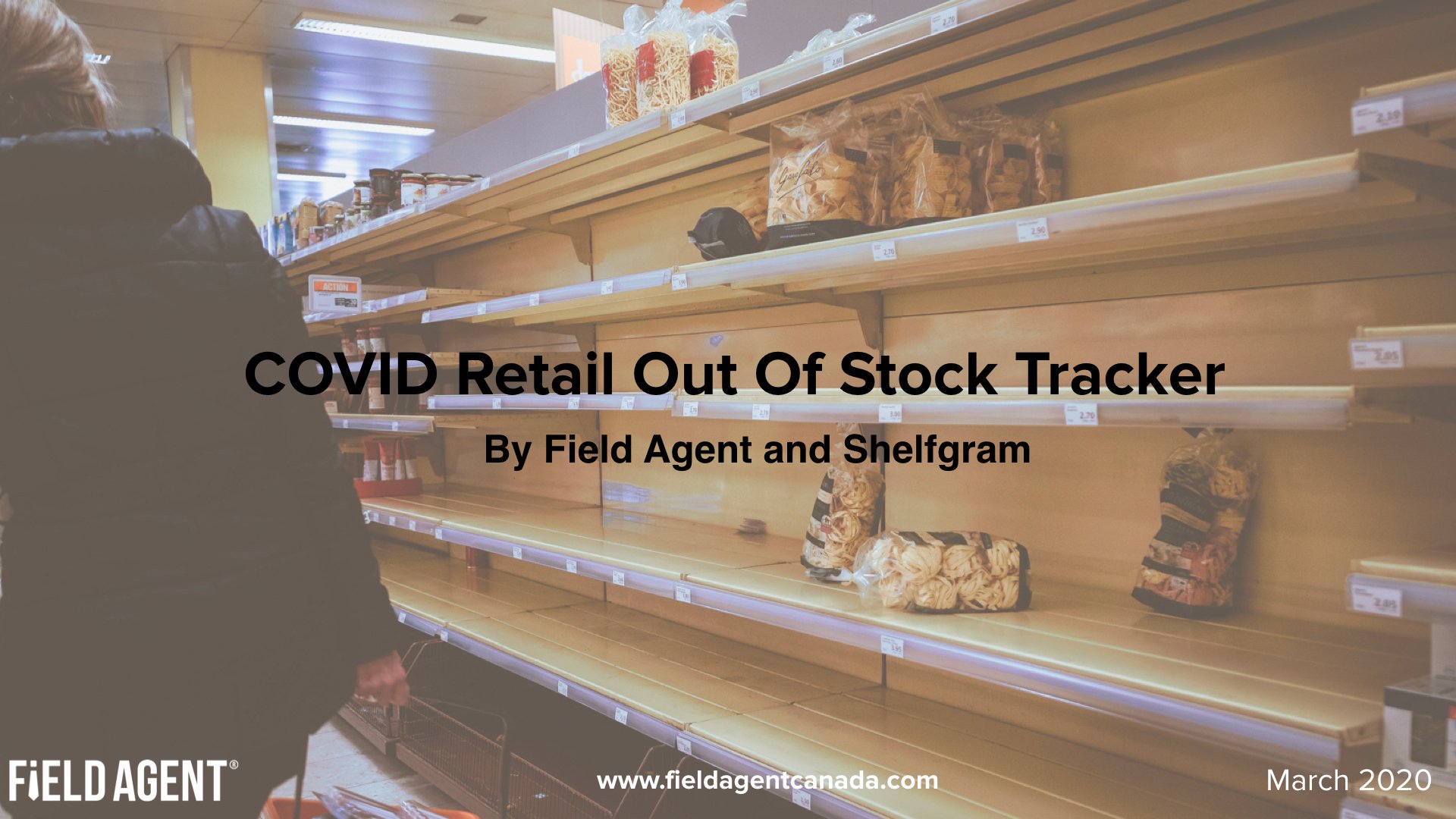 COVID Retail Out Of Stock Tracker by Field Agent and Shelfgram
We know that stores have been dealing with unprecedented demand over the past week or so as Canadians prepare to hunker down and "flatten the curve" on the spread of COVID-19.

This has resulted in decimated shelves that have been empty for sometime and will struggle to get back in-stock anytime soon.

To give our industry a view into what is happening, Field Agent has partnered with the innovative retail photo platform Shelfgram to take you inside 27 stores across Canada.

Three times per week, Field Agent will take section shots of 10 key categories in the same stores so you can compare the progress retailers are making to get each category back to normal.
Household Cleaners
Liquid Hand Soap
Bath Tissue
Cold & Cough
Yogurt
Pasta
Pasta Sauce
Canned Soup
Frozen Pizza
Bagged Salads
The photos will be streamed into the easy to use Shelfgram platform giving you unbelievable visibility on retail conditions without leaving your home office!
Just click on the link below. If you are not registered for Shelfgram already, it is free to sign up and you can sign in using your LinkedIn information. Then you will be taken right to the photo collection!
We hope you find this free service valuable. Access the photos at the link below and check back often!