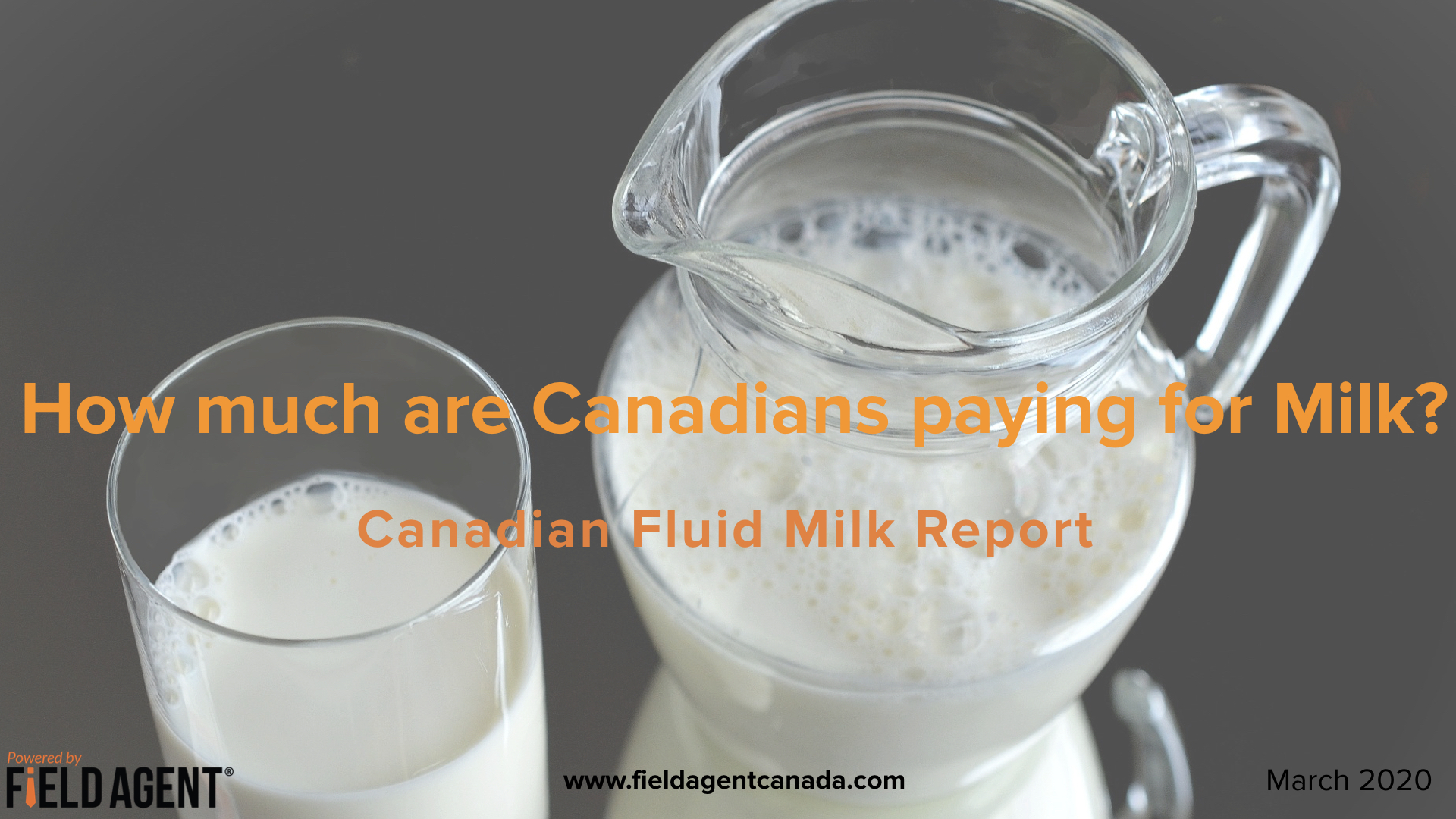 2020 Canadian Fluid Milk Report
One of Field Agent's most popular reports on the Canadian grocery industry is back! The March 2020 edition of the Canadian Fluid Milk report is the most comprehensive look at the prices Canadians pay for one of the most common items in the Grocery basket - 2% Milk.

Field Agent Canada conducted a cross-country price survey on fluid milk prices at 174 retailers in 20 markets from coast-to-coast between February 25-March 4, 2020. The survey compared prices recorded that week with prices collected at the same outlets back in June 2019, highlighting any shifts that have taken place over the last 9 months.
On Feb 1, 2020 the farm gate milk price increased by 1.93% but we found 14 markets across the country where the shelf price went up at a faster rate than the farmer's increase. In fact some markets had increases that were more than 8%.
Where are the biggest increases? Download the full-report to get all the details!