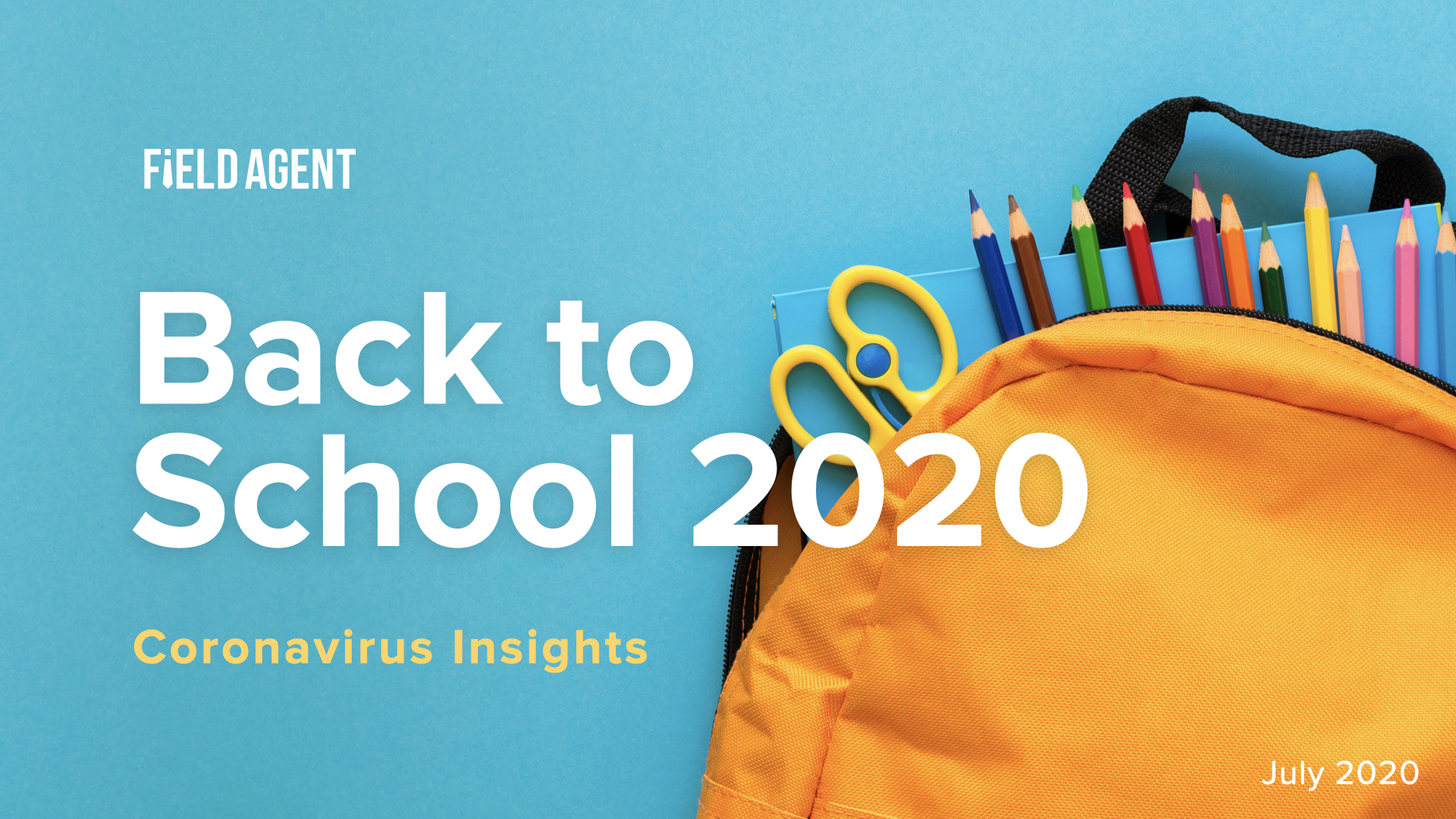 COVID-19 Impact on Back To School - Canadian Moms Tell All
Normally, Back to School (BTS) is the second largest shopping season of the year. Normally, BTS is a red-letter event for retailers and brands selling school supplies, attire, and groceries. Normally, BTS is when families make a variety of purchases to send kids back to classrooms, playgrounds, gyms, and cafeterias. Normally. But 2020 is not normal.
As COVID-19 continues making the rounds, and communities, school districts, and families everywhere take precautions, much about the upcoming BTS shopping season is cloaked in uncertainty.
Will families even send kids back to school this year?
How will school districts alter programming?
And what will be the impact of all this on BTS shopping?
One thing's for sure: BTS 2020-21 will be unprecedented, and it's simply not possible to answer questions like those above with complete certainty. But, we can get a pulse on BTS shoppers and their concerns, intentions, and suggestions as they look ahead to the coming BTS season.
Field Agent's 2020-21 BTS Report, based on surveys with 331 moms of children entering K-12 in the fall of 2020, offers a glimpse into the thoughts, needs, and expectations of this year's BTS shoppers—as crazy as the year is turning out to be. The pages to come entertain several questions that have appeared in our BTS report year after year, yet you'll also find some new questions intended to help retailers, brands, and other companies understand BTS shoppers in the brave new world of COVID-19.
We trust you'll find this report useful as you make ready for BTS shoppers this year.
I
t'll be a year to remember. That's for sure.