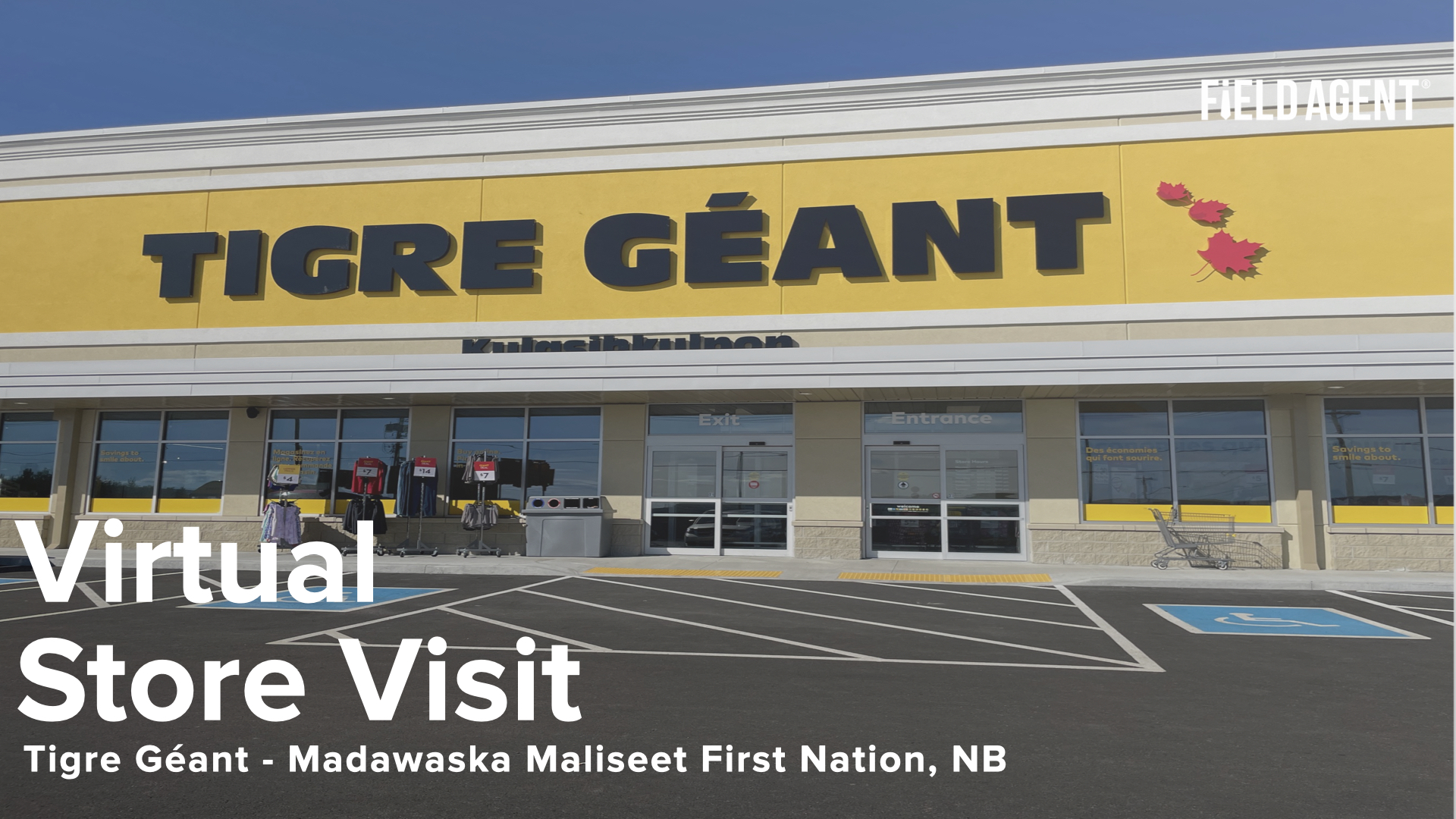 Virtual Store Tour - Tigre Geant Edmundston
Here at Field Agent we LOVE new stores! We try to get out to them as soon as they open and share what we see with you!
In early summer 2022 Giant Tiger expanded again, this time opening a new store in Madawaska Maliseet First Nation, near Edmunston, N.B. The new, 17,800-sq.-ft. store is located on Tomawey Street and will be filled with the discount chain's usual assortment of groceries, household items and clothes.
This is their first store to feature a trilingual sign, which includes English, French and Passamaquoddy-Maliseet language.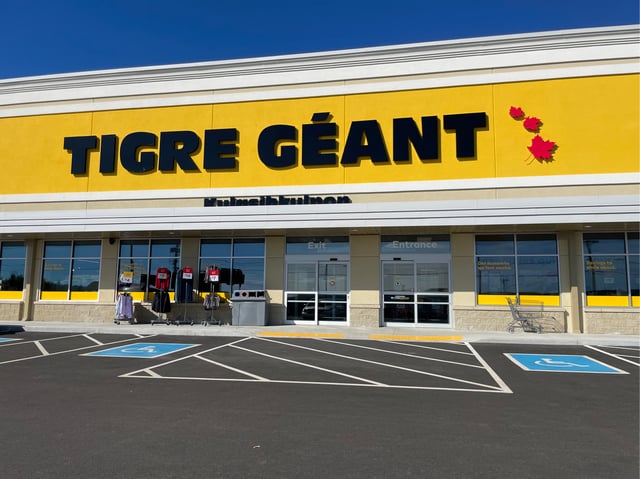 We sent 3 Field Agents there to give us a virtual store tour and we also asked them to give us their view as a local shopper on this new location and what they really liked (or disliked). Our stour takes you right to the shopper as they explore. See all the photos below!
When you want to see inside any store in Canada - think of Field Agent. We can probably take you there!