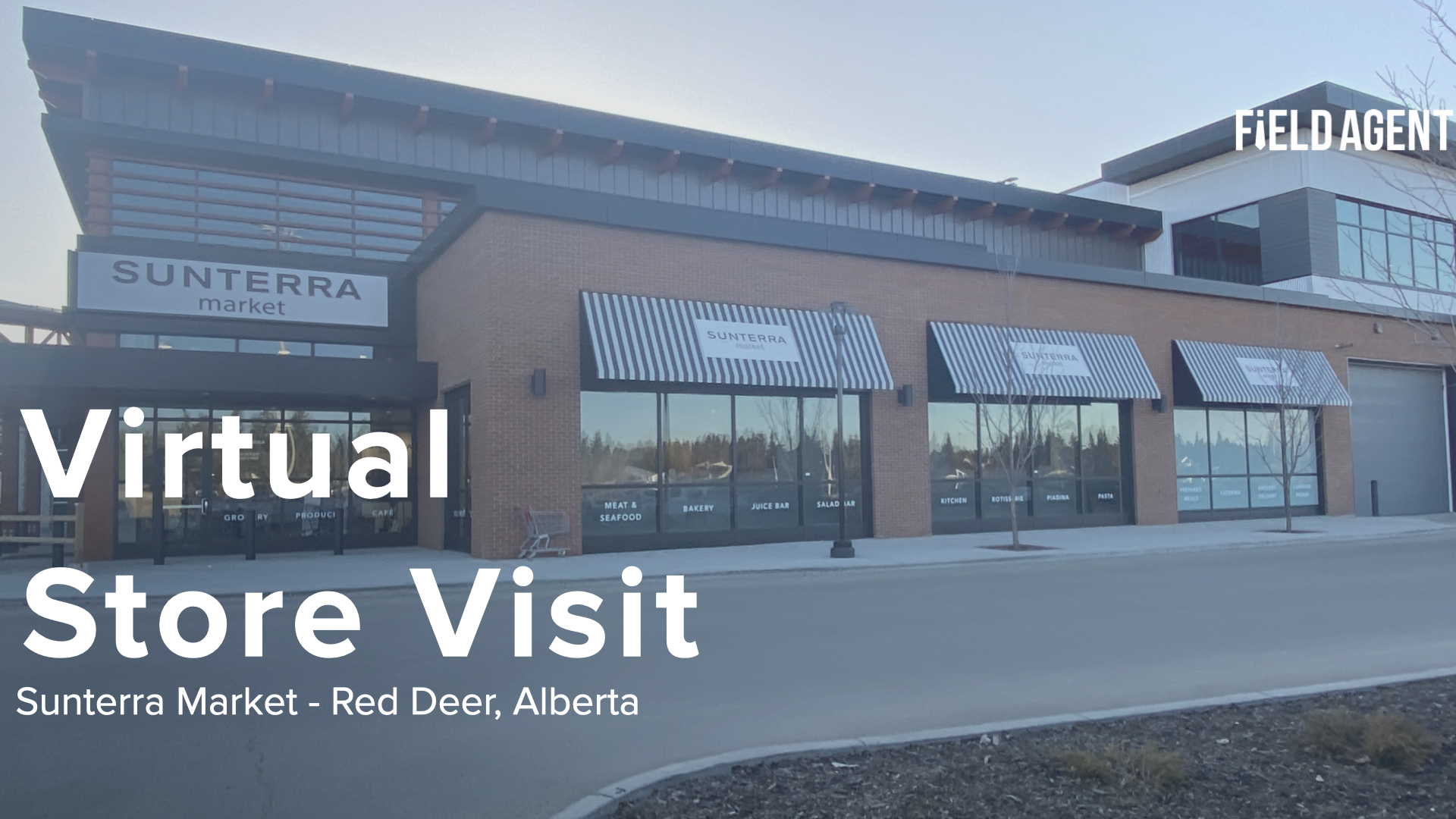 Virtual Store Tour - Sunterra Market
Here at Field Agent we LOVE new stores! We try to get out to them as soon as they open and share what we see with you!
On March 16 2021, Sunterra Market opened up a new location in Bower Place mall in Red Deer, Alberta.
The two level, 20,000-square-foot facility has access from both the parking lot and the mall interior.
Among their many offerings are market-baked goods, chef-prepared meals, and fresh meats & produce. They also have a selection of hot meals, fresh pasta, pizza and breakfast. Grab-and-go offerings include three-course feasts, meal kits and seasonal meals.
The store also features a freshly squeezed juice and smoothie bar, a cafe with Lavazza coffee, pastries and local gelato. They also offer online grocery delivery and curbside pick up.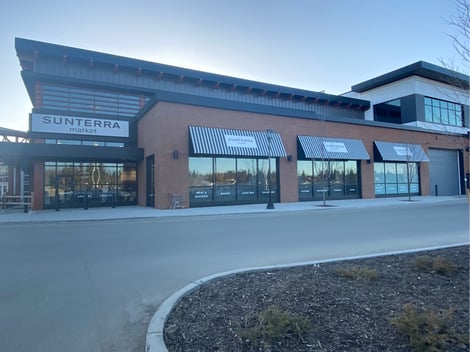 We sent three Field Agents to the store to give us a virtual store tour and we also asked them to give us their view as local shoppers on this new store and what they really liked (or disliked). Our store tour takes you right to the shopper as they explore the store. See all the photos below!
When you want to see inside any store in Canada - think of Field Agent. We can probably take you there!