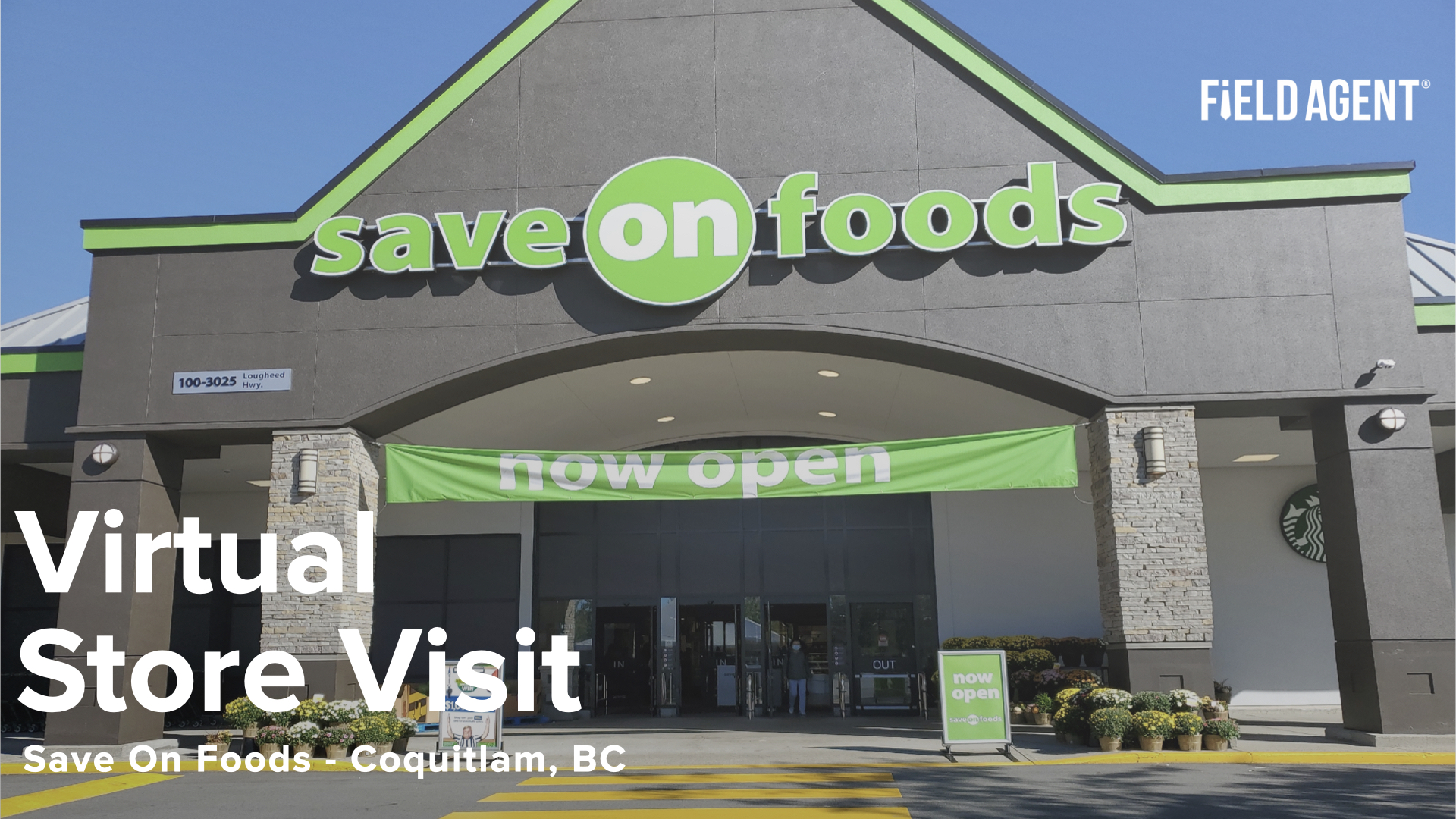 Virtual Store Tour - Save on Foods Sunwood
Here at Field Agent we LOVE new stores! We try to get out to them as soon as they open and share what we see with you!
On September 1, 2022, Save-On-Foods opened the doors to a new innovative store in Coquitlam, B.C. The company is referring to this location as "the future of Save-On-Foods" as it will feature an automated online ordering centre, which is expected to be operational in November.
Save-On-Foods Sunwood Square, located at 3025 Lougheed Highway, features 56,000 square feet of retail space, and will include a grilling station manned by a chef, an oyster bar, a custom cake centre, a full-service cheese counter, a Mediterranean bar, a fresh-pressed juice bar, a bulk candy and popcorn kiosk, and a wine department including more than 1,500 B.C.-made varieties.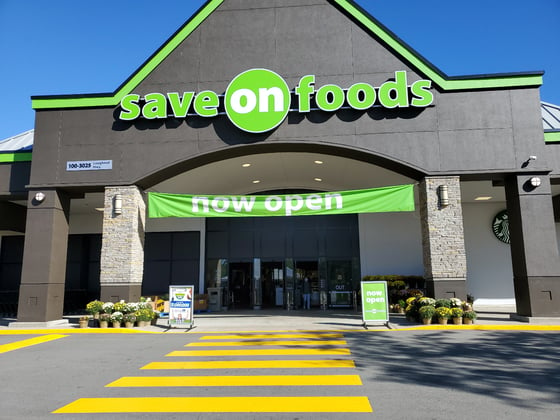 We sent 3 Field Agents there to give us a virtual store tour and we also asked them to give us their view as a local shopper on this new location and what they really liked (or disliked). Our stour takes you right to the shopper as they explore. See all the photos below!
When you want to see inside any store in Canada - think of Field Agent. We can probably take you there!