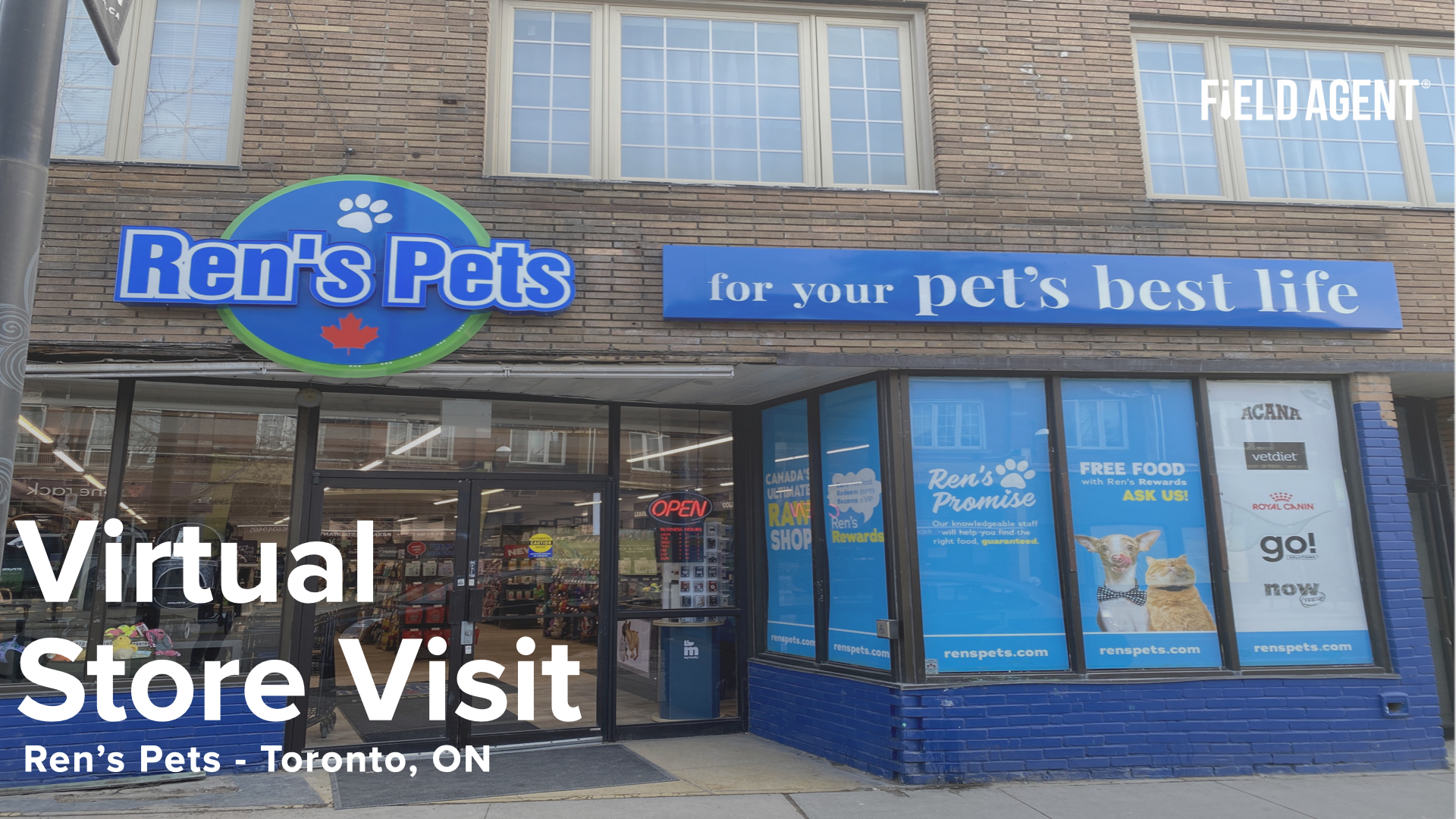 Virtual Store Tour - Ren's Pets, Toronto
Here at Field Agent we LOVE new stores! We try to get out to them as soon as they open and share what we see with you!
On March 4th Ren's Pets opened their newest concept store at 2995 Dundas Street West, in the Junction neighbourhood of Toronto. This is their second urban store location, and is only 4,000 square feet (compared to typical Ren's Pets locations which range from 7,000 to 11,000 square feet).
Pet owners can find a large variety of pet food, including a range between frozen raw food all the way to kibble. Owners who are out for a walk with their pup and don't want to carry a huge bag of food home needn't worry! They can have their purchase delivered directly to their door via Door Dash. Also in-store is an assortment of treats, toys and pet clothing.
We sent 3 Field Agents to give us a virtual store tour and we also asked them to give us their view as a local shopper on this new location and what they really liked (or disliked). Our tour takes you right to the shopper as they explore. See all the photos below!