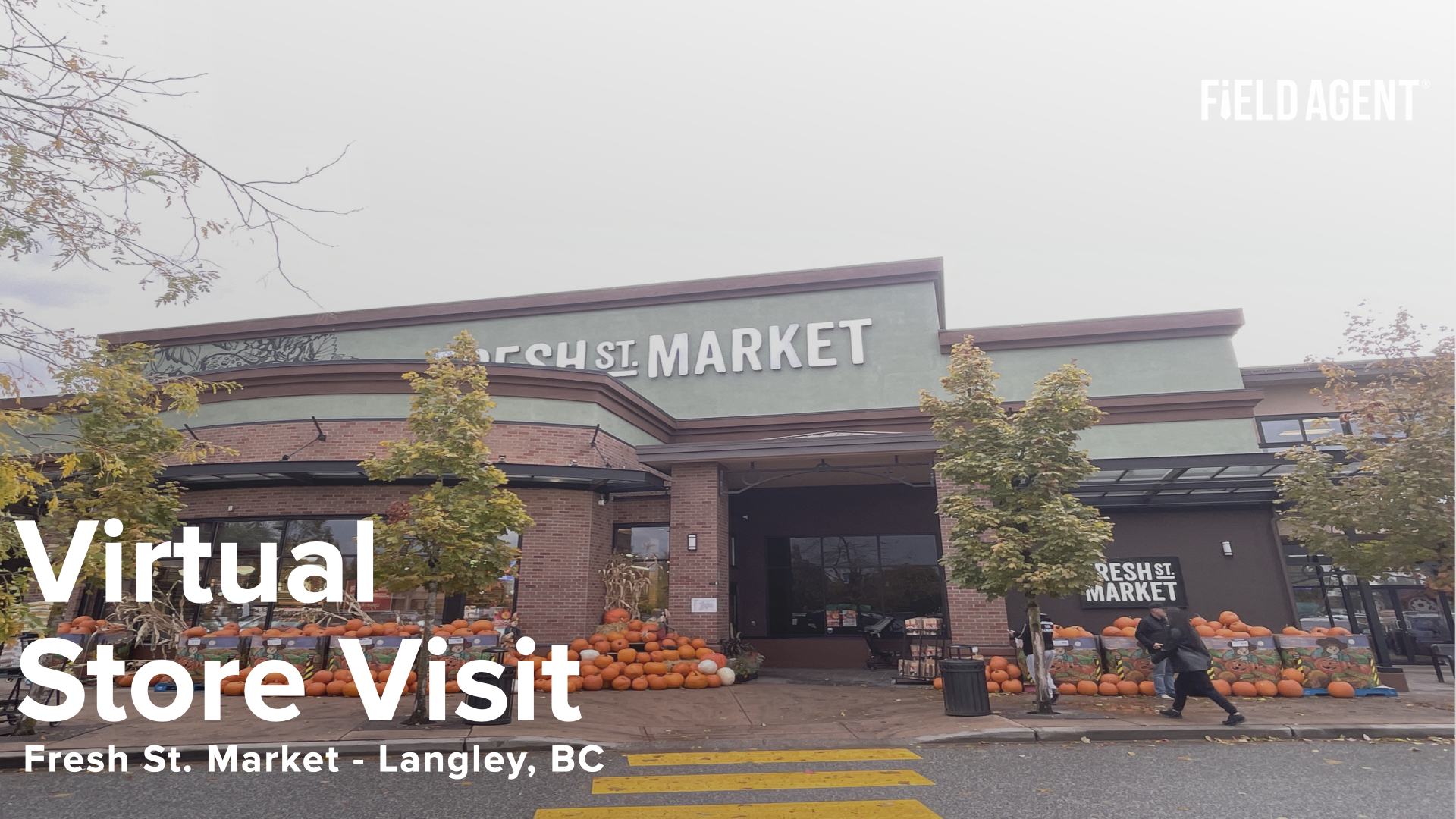 Virtual Store Tour - Fresh St. Market, Langley
Here at Field Agent we LOVE new stores! We try to get out to them as soon as they open and share what we see with you!
On October 22 B.C. based Fresh St. Market opened its 7th store in the province, a market-concept store in the Langley suburb of Walnut Grove.
Shoppers will find a large variety of
local products, such as meats and cheese, cranberry juice and coffee. There is also a curry bar featuring family recipes from Surrey-based Spice Mantra Curries, alongside a fresh sushi bar with daily creations by an in-house chef.
S
ustainability is also a key component of the new location.
Customers will find a labeled and accessible compost and recycling area to reduce waste.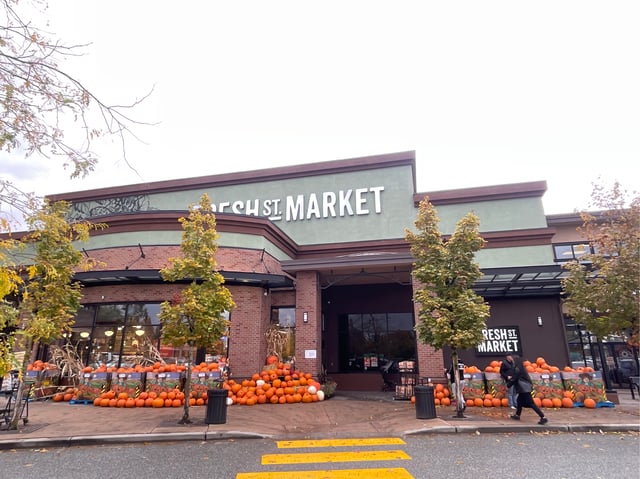 We sent 3 Field Agents there to give us a virtual store tour and we also asked them to give us their view as a local shopper on this new location and what they really liked (or disliked). Our stour takes you right to the shopper as they explore. See all the photos below!
When you want to see inside any store in Canada - think of Field Agent. We can probably take you there!