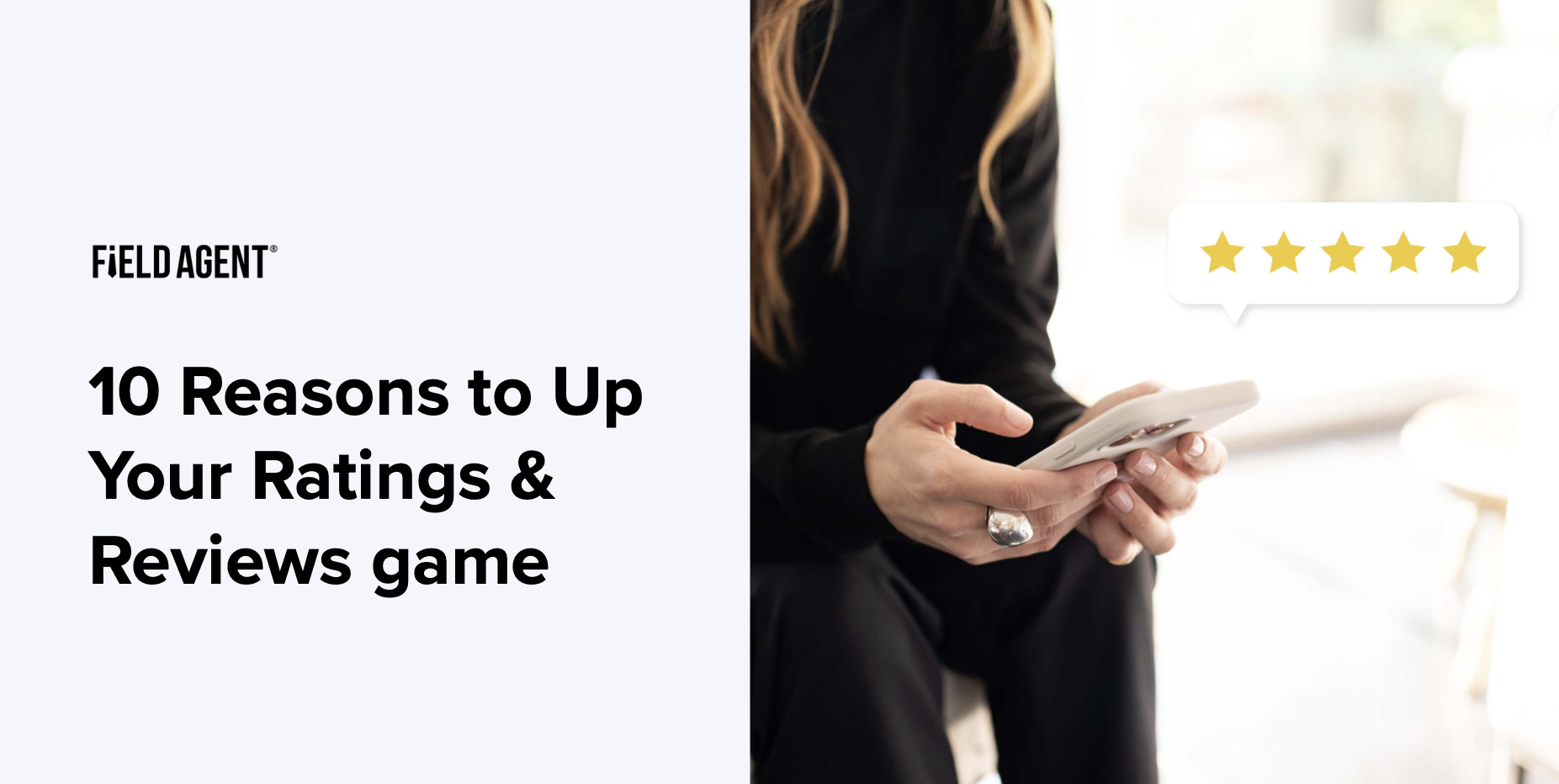 10 Reasons to Up Your Ratings & Reviews game
Online ratings and reviews are no longer a luxury. If you want to stand out from the crowd, they are a

necessity.
We get it. You're under pressure to get these ratings and reviews on your product-detail pages across the ecommerce landscape, but much of it feels out of your control. That's where Ratings & Reviews by Field Agent comes in.
Ratings & Reviews is an effective, and affordable way for brands big and small to get rapid, honest online shopper feedback - in record time.
Ratings & Reviews by Field Agent mobilizes real shoppers to buy your products from specific stores or sites, try them at home, and then leave honest ratings and reviews on product pages.
Not only do you get authentic reviews; you also get real sales.
How It Works
After building your Ratings and Reviews project in the Field Agent platform, a task is launched into the Field Agent app.