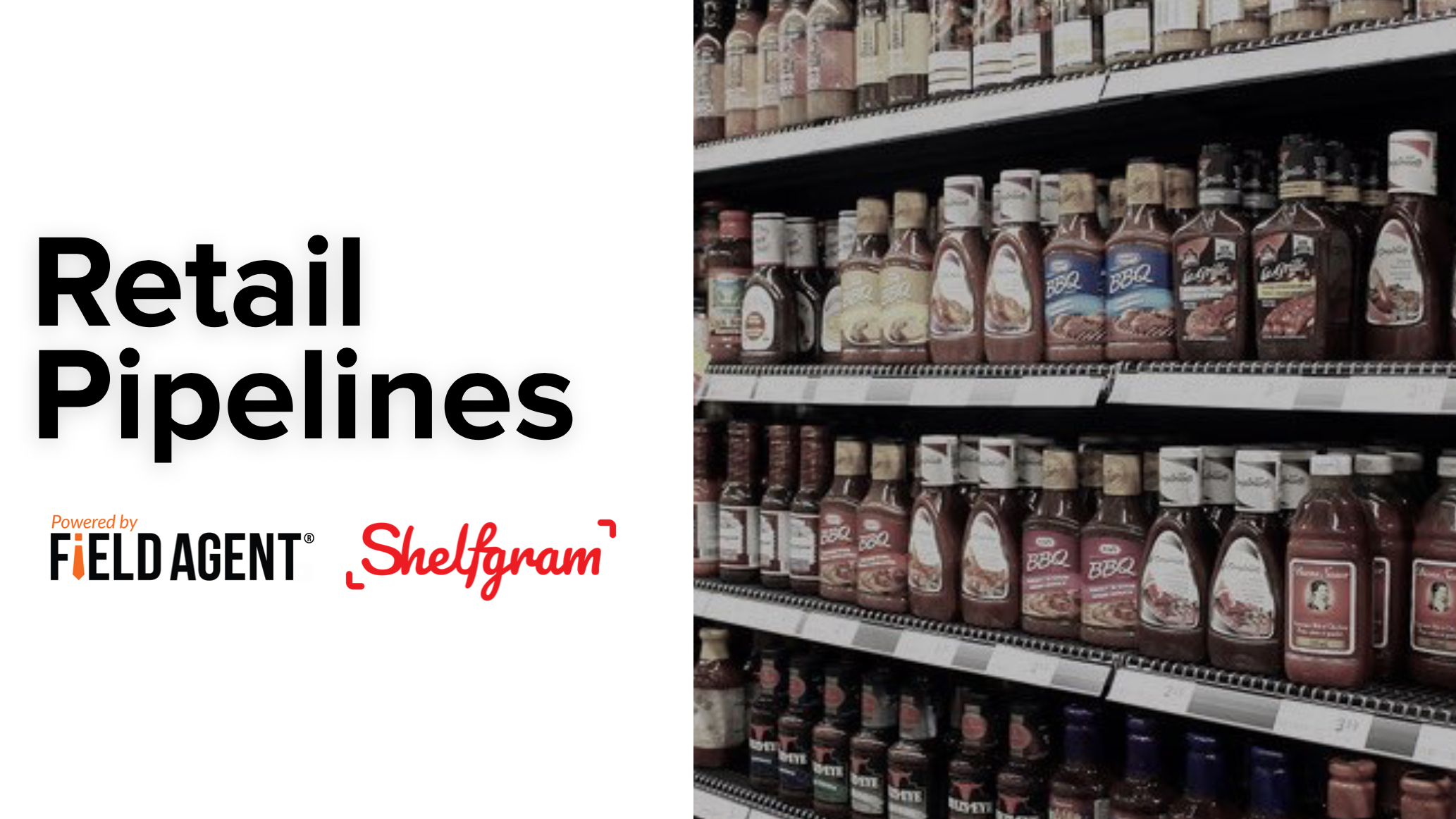 ANNOUNCING RETAIL PIPELINES - improving your category visibility!
Retail visibility is critical to making us better professionals in the CPG & Retail industries, but finding time to go out and do store checks has always been hard. It's been even harder lately.
That's why Field Agent and Shelfgram are teaming up to create RETAIL PIPELINES for the following FIVE CATEGORIES (with more on the way!)
COFFEE
PET FOOD
HOUSEHOLD CLEANING
FROZEN ENTREES
SKIN CARE
Each week subscribers will be taken on a VIRTUAL STORE TOUR of the MAIN SECTION and PROMOTIONAL DISPLAYS at 100 stores across the country covering all the major retailers.
These photos will allow you to see on-shelf conditions, monitor out-of-stocks and plan-o-gram changes, identify new products in the category and monitor competitive offers that impact your business.
If you have some remaining budget this year, all companies who sign up before 12/31 will get immediate COMPANY WIDE access to the weekly photo streams which will last through to the end of 2021.
Just click the button of your category below, login with LinkedIn and enjoy the VIRTUAL STORE TOUR!
DON'T MISS OUR NEW CATEGORIES: