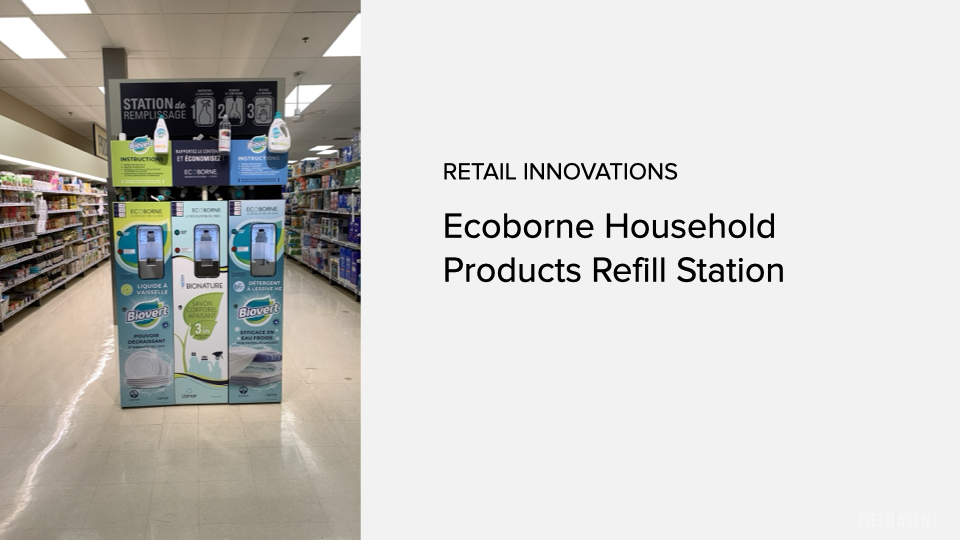 Retail Innovations: Ecoborne
Field Agent loves finding new retail innovations. We recently discovered EcoBorne - A

household product filling station where you can refill your old bottles with new

product.
Ecoborne re-fill stations currently offer key household sanitary products, such as laundry detergent, all-purpose degreaser, 3-in-1 body wash and dish soap.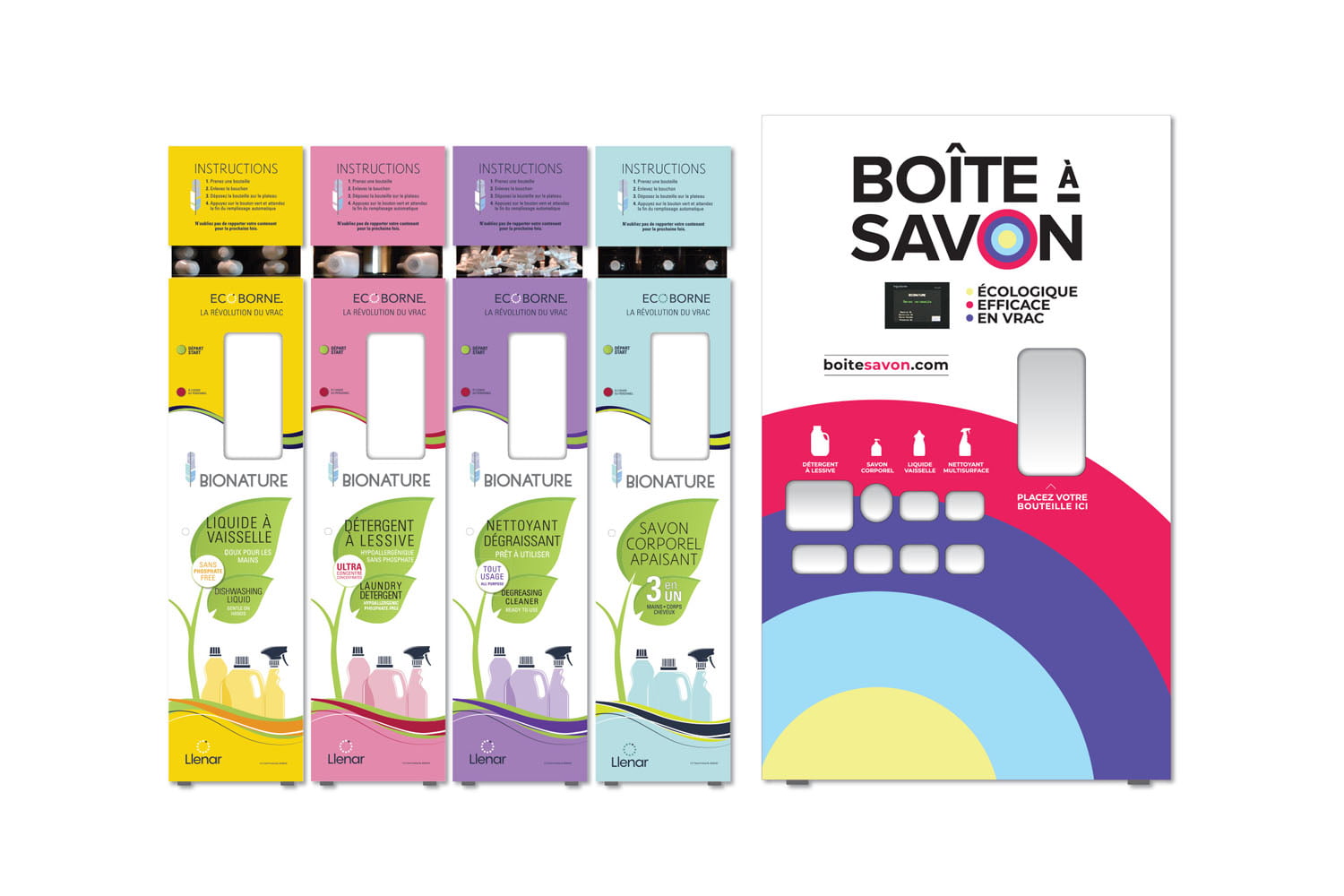 To date, the company estimates that their refill stations have diverted over 20,000 containers from landfills.
Ecoborne refill stations can be found in locations across Quebec, including Provigo, Metro Plus and Dollarama. We sent agents out to each of these locations to see this unique refill machine and get their thoughts on it. Here's what they had to say:
Javier M. visited Dollarama in Longueil, QC.
"It is eco-friendly, as well as fast and convenient!"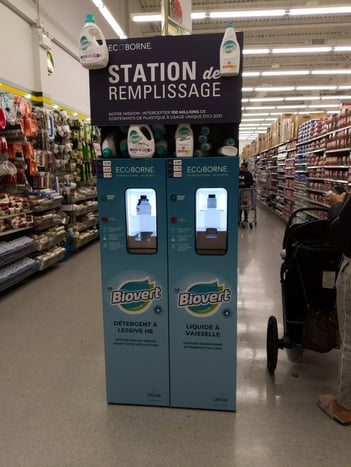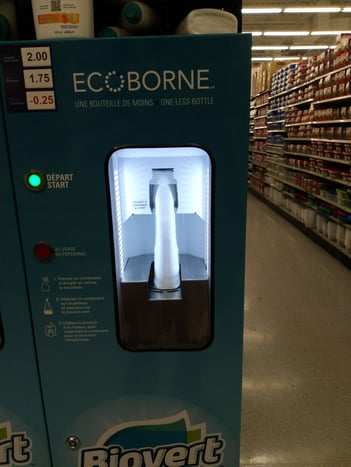 Loic B. visited Provigo in Saint-Lambert, QC.
"I like the fact it is good for the environment and ecological. It is simple and easy to use, clean and no spillover. The full bottle had just the good amount of product"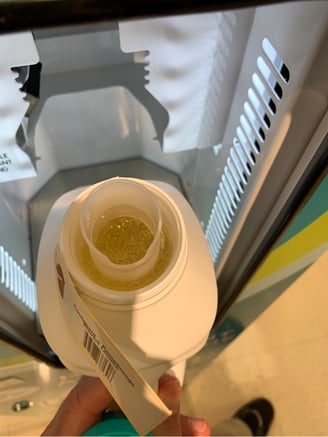 Bart Z. visited Metro Plus in Montreal, QC.
"I love this idea!"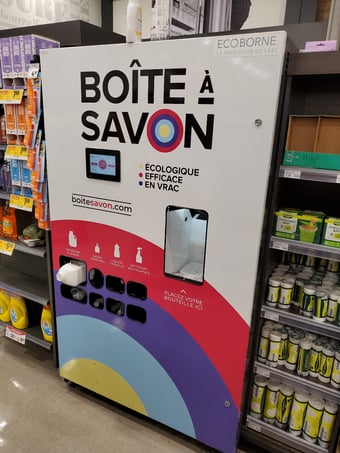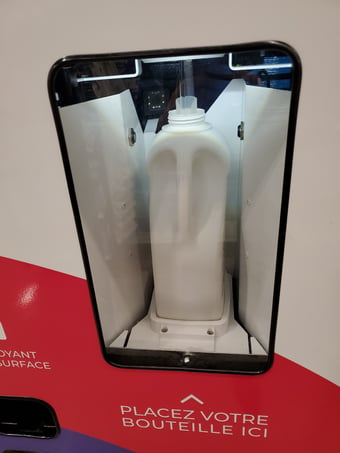 If you ever hear about a cool retail innovation in Canada - let us know! We can probably take you there!