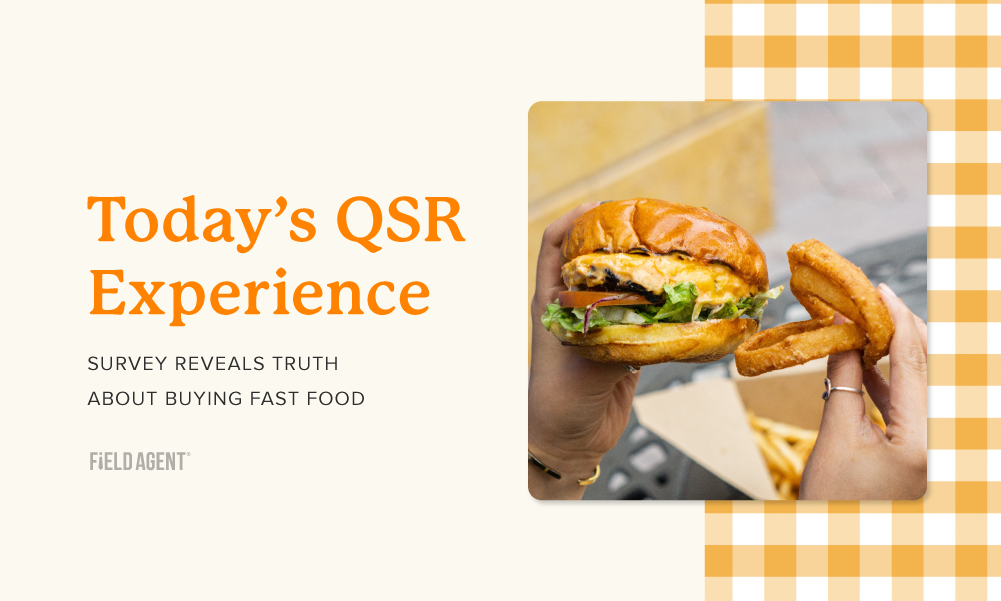 Today's QSR Experience: Survey Reveals Truth about Buying Fast Food
Today's retail environment looks significantly different from previous decades.
Goodbye status quo.
And while the causes may be varied—from inflated prices to inventory shortages to staffing crises—the outcome, in at least one sense, is the same: Consumers are forced to reorient themselves to a new world of shopping, buying, and consuming.
And what's true of merchandising retail is true of hospitality retail as well.
In fact, for the average consumer, inflation, supply chain issues, and staffing woes are arguably most visible and pronounced within the quick-service restaurant (QSR) industry—or, as the consumers themselves call it, at fast food restaurants.
If you're a consumer, it's hard not to notice the strain being felt by today's QSRs: higher prices, longer lines, smaller menus, understaffed teams.
But how are the fast food customers themselves responding to all this change? And, more fundamentally, what are the key drivers of QSR purchases today?
The implications of such questions have bearings for the entire retail industry—not just McDonald's, Subway, KFC, Pizza Hut, and other QSR chains.
To get to the meat of such pressing questions we surveyed 2,341 Canadian adults about their fast food behaviours, attitudes, and purchases.
The results are fresh, hot, and ready-to-serve
, with insights into specific questions like:
Are consumers making more or fewer QSR purchases today? Why or why not?
How noticeable are price hikes and staff shortages among fast food customers?
What are the top factors customers weigh when choosing a QSR right now?
What makes them choose one menu item over another?
What QSR technologies and services (e.g. apps, delivery) are they using?
Insights into these and other questions are now available in Field Agent's free report, "Today's QSR Experience: 2,341 Canadians Share about Their Experiences with Quick Service, Fast Food Restaurants."
So, order up!, claim your copy of the report. And get a quick pulse on today's QSR experience.
And while you're at it, did you know? Field Agent has several fast, simple, click-and-launch solutions specifically designed for QSRs. From signage audits to product evaluations to menu-board pricing, we can help!
Contact us today to get started!