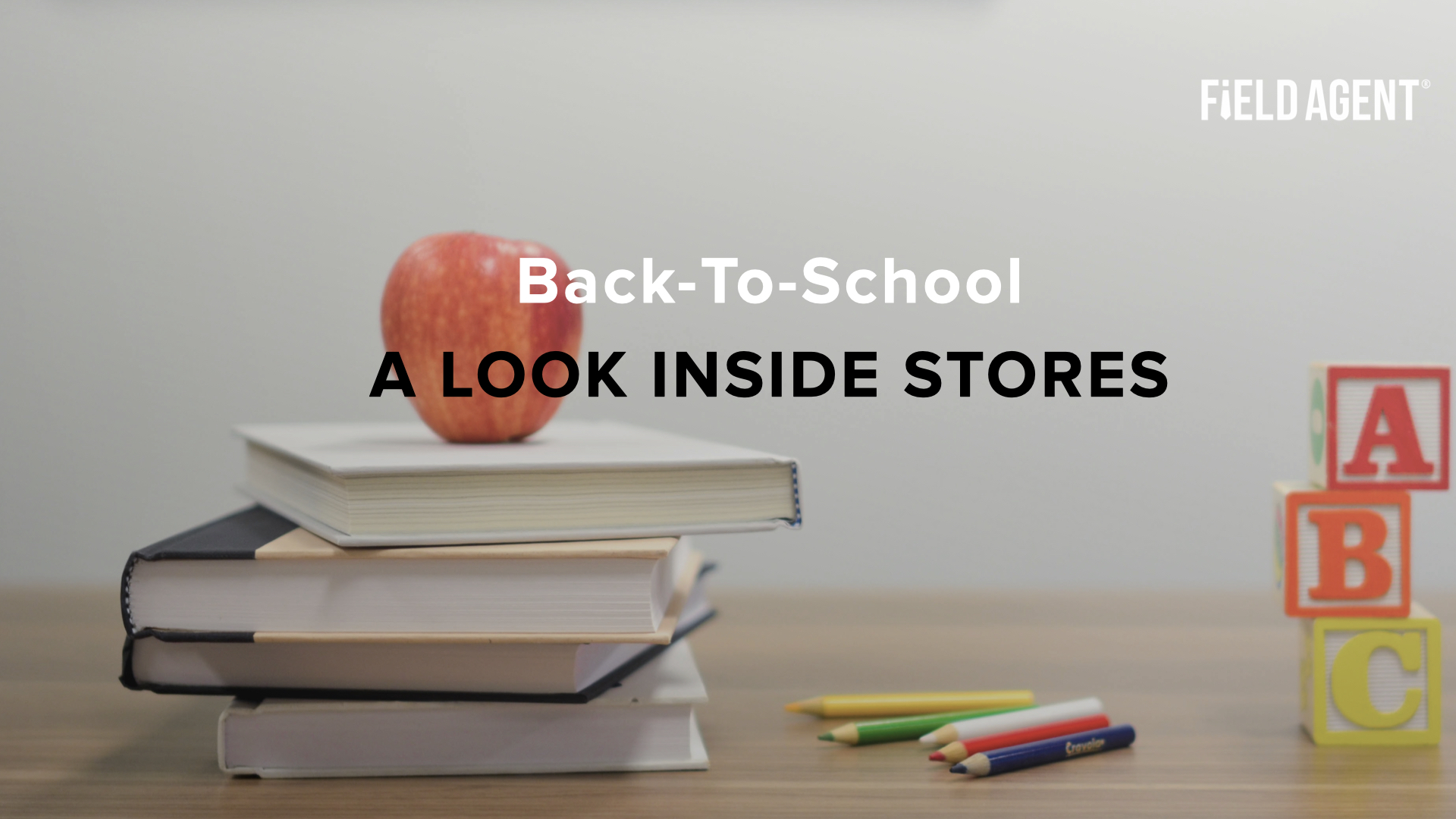 Back-to-School 2022: A Look Inside Stores
Is that the bell ringing? Already?
This past weekend shoppers across the country flocked to stores in pursuit of back-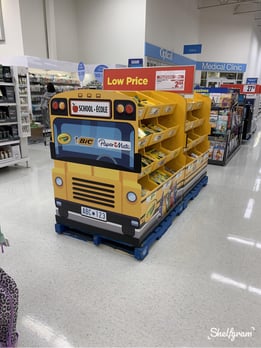 to-school (BTS) supplies, clothes, equipment, and—of course—savings.
What exactly was it like in stores this weekend? Busy? Picked over? Festooned with BTS signage and displays?
Auditing BTS
Aisles & Displays
This weekend we used the Field Agent retail-solutions platform to audit the BTS sections of Dollarama, Staples, Costco, No Frills, Real Canadian Superstore, Sobeys, and Walmart.
We asked our agents to take photos of any Back to School displays that they saw.
What did we find? See for yourself... Before you get a tardy slip!

Here's a sneak peek of what we found:


Your Turn. Make the Grade with BTS Shoppers!
That's a look inside stores on a pivotal weekend during the 2022 BTS shopping season.
Need to see your BTS product (or a competitor's) in-store and on-shelf?
Need to drive more sales of your BTS product?
Need to check up on your BTS displays or signage?
The Field Agent platform is always ready with a fast, affordable solution to whatever retail challenge you're facing—from sales to audits to online reviews.
Click below, and launch your own BTS audit or other project within minutes.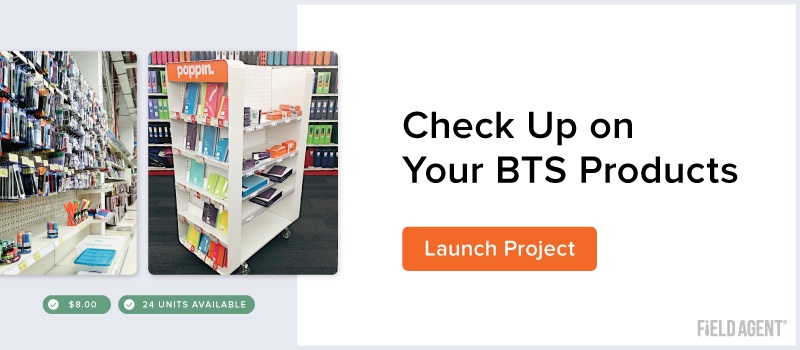 O
ur popular Back to School checklist below is a great way to get a reality check on your in-store execution. Download it today and use it to ensure you're set up for BTS success!