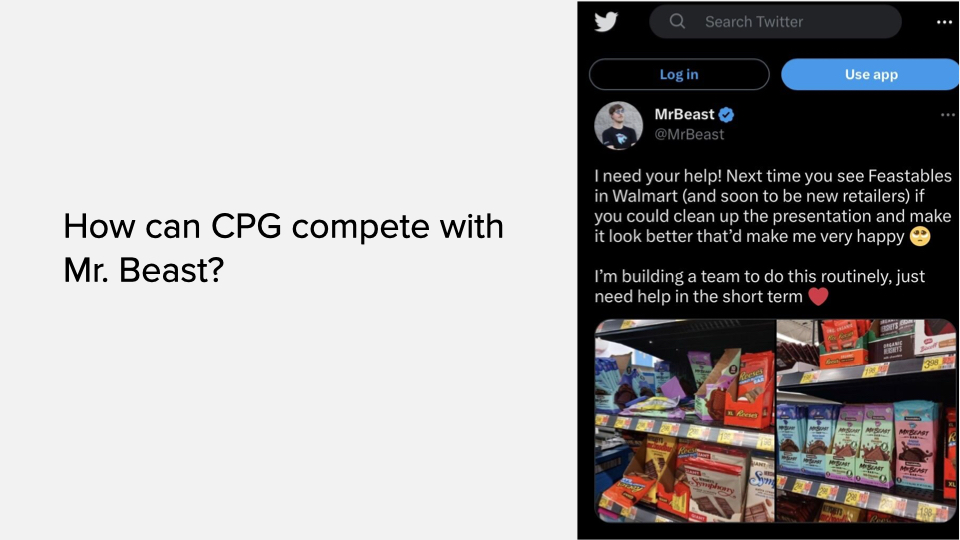 How can CPG brands compete with Mr. Beast?
Who is Mr. Beast you ask?
He's a YouTube sensation with the fourth largest follower base and is known for crazy challenges and generous prizes and gifts. He also has a wide range of "merch" including collabs to launch Mr. Beast burgers through ghost kitchens and he recently launched a line of chocolate bars at Walmart in the US.

When the line started looking messy on shelf he put out a tweet calling his crowd of millions into action to help him clean up the sets in-store.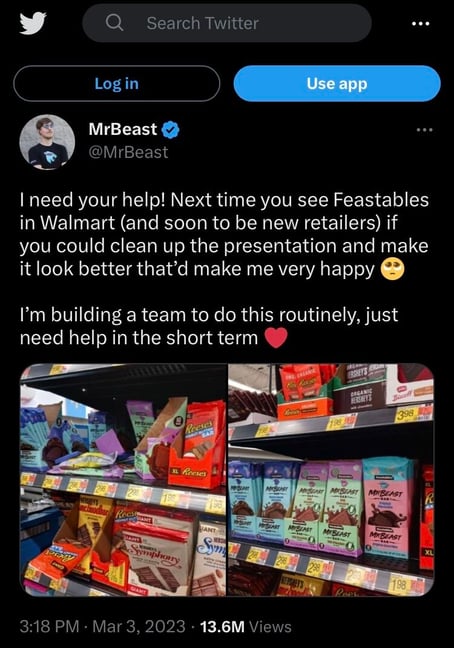 And with 13.6 million views on Twitter (and counting) the crowd responded! Genius.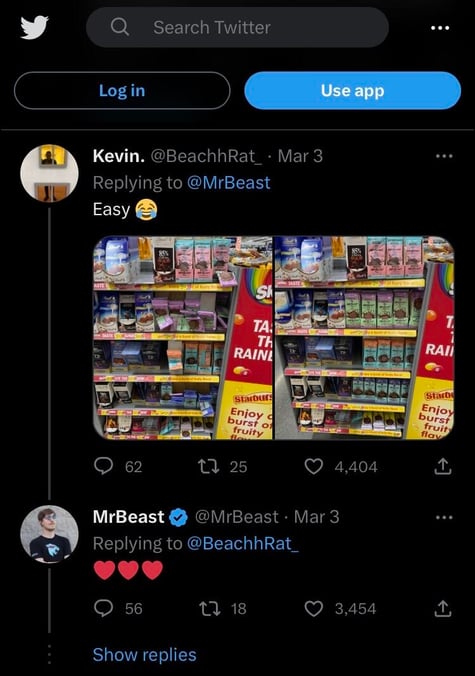 You might face the same issue on shelf. How can your business respond like Mr. Beast?

We have your back with over 200,000 "agents" across Canada (and millions worldwide) that you can activate in a matter of hours to help you investigate and fix your retail challenges starting at just $13 per store!

We've been leveraging the power of the crowd at retail since 2010 - you should give it a try!

Contact us find out more about how you can unleash the "beast" to help grow your brand!