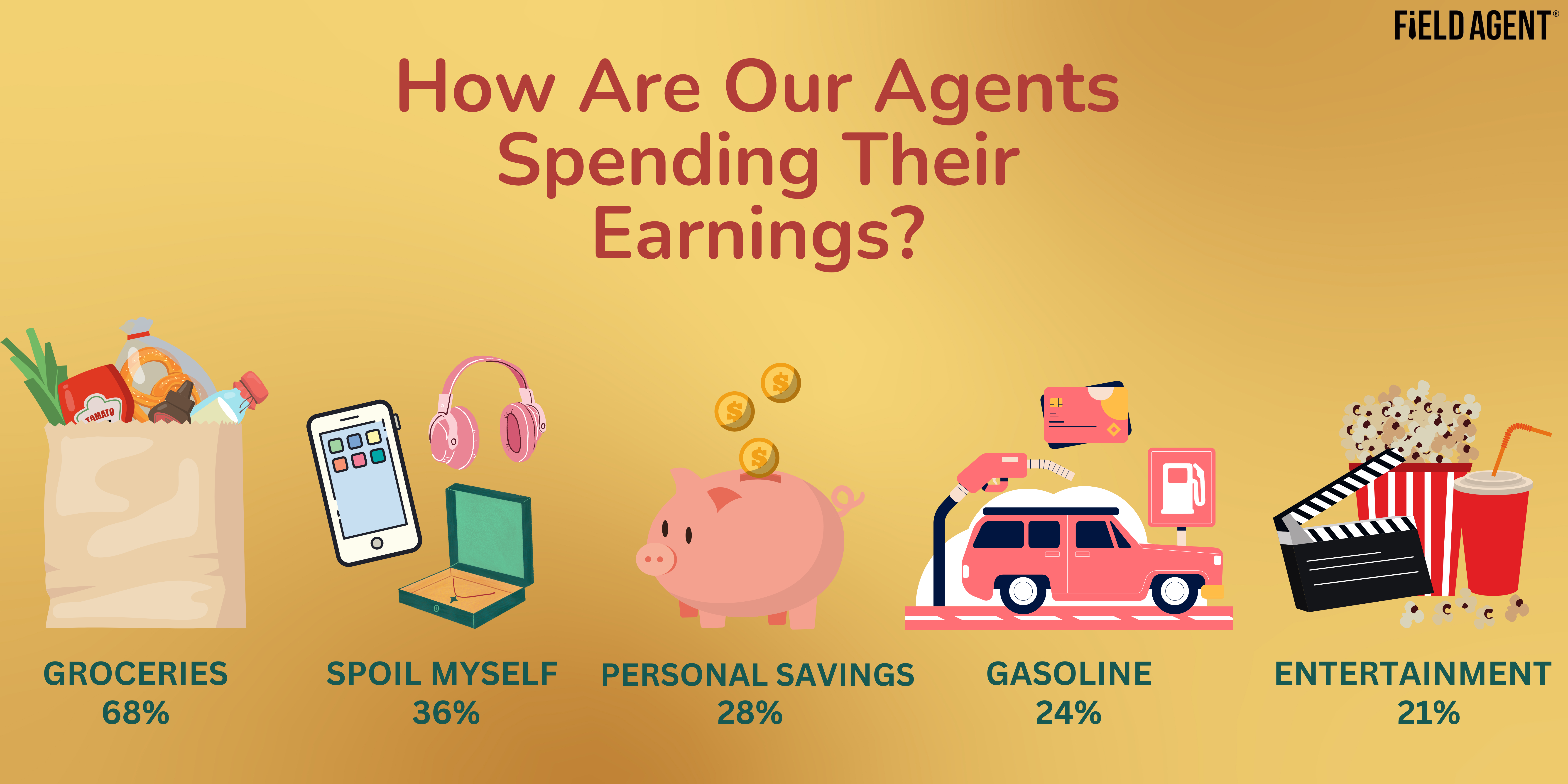 How are our agents spending their earnings?
Did you know that every project that you launch with Field Agent is not only helping your business, but also having an amazing social impact?
The photos and feedback that you see on your client dashboard are taken in towns and cities all across the country by everyday shoppers using the Field Agent app. Field Agent was the first app that paid Canadians money for using their mobile phone.
We're excited to share that we have paid out $8.1 million since we launched in 2011!
We recently asked our agents to tell us how they spend their Field Agent earnings, and the top 5 answers are in the Infograph above. The most popular answer, given by 68% of our agents was that they use those earnings to buy groceries and reduce the cost of food for their families. That's a huge impact that your audits are making in this time of high inflation!