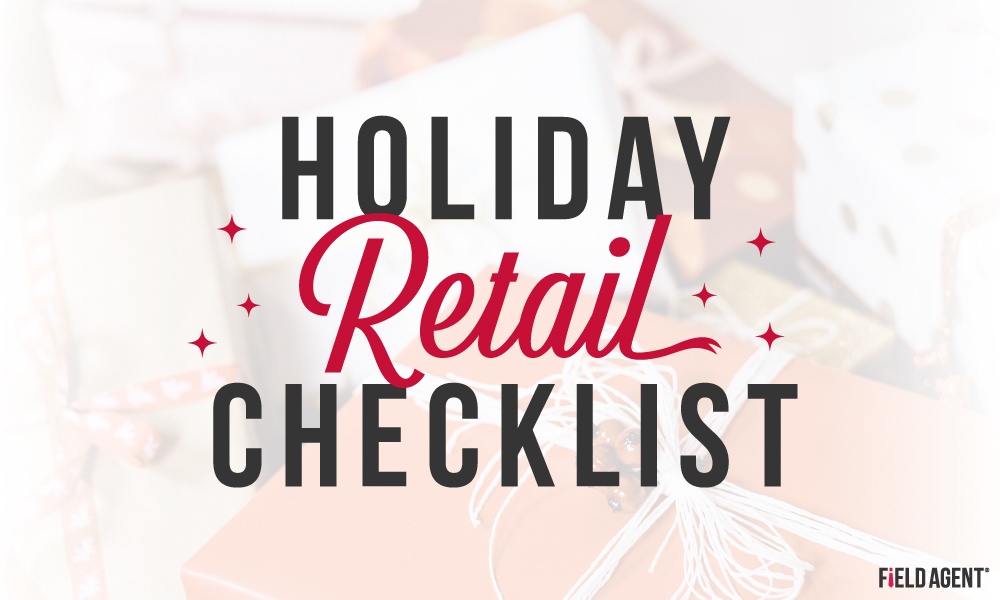 Holiday Retail Checklist: Is Your Brand Ready for Holiday Shoppers?
With Christmas just 56 days away, it's safe to say that consumer spending is on the brink of a massive surge.
Our holiday-retail checklist below is designed to help your brand prepare for the coming onrush of holiday shoppers. It's a simple way to ensure your brand's retail execution is firing on all cylinders when spend-happy holiday shoppers arrive in stores.
With so much riding on Q4, it pays— quite literally—to check all the boxes.
But if you can't check each box with confidence, Field Agent is standing by to help. From display audits to price checks, shopalongs to competitor audits, we have a full suite of fast and affordable solutions to help your brand soar in Q4.
Best wishes to you and your brand this holiday season!
See also - Our 2023 Holiday Hosting Guide: Shoppers Foreshadow the CPG Retail Season