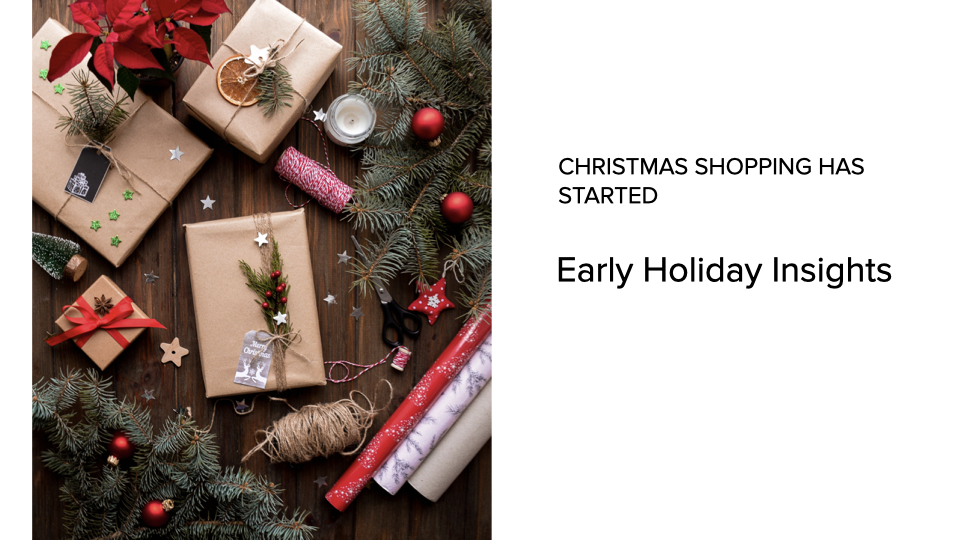 Christmas Shopping Season Has Started - Early Holiday Insights!
Christmas is just 118 days away (sorry!) and Canadians are telling us that the holiday shopping season has already begun!
To get an early read on the biggest retail season of the year, Field Agent Canada surveyed 2,104 Canadians about their initial thoughts on holiday shopping for 2023.
Maybe it's all those displays of Christmas items already popping up at retailers or the first of two Amazon Prime days that happened in July, but 18% of respondents have said that they have already started shopping for Christmas and 44% of respondents said that they will start shopping earlier this year than they did last year.
In fact, only 13% of Canadians said that they will wait until December to start their shopping.
Big Box Stores, On-Line Retailers and stores in Shopping Centres seem set to capture the most spending but we did see 54% indicating that they will shop at Small Local Retailers and 34% will shop for Christmas Gifts at Craft Fairs.
Inflation will be a major factor this year with 84% of respondents saying that inflation will impact HOW MUCH they spend on Christmas gifts while 68% say that inflation will also impact WHERE they shop for Christmas gifts.
"Retailers and suppliers will be wise to put their best foot forward in terms of assortment and pricing to capture the spending by those early shoppers." observed Jeff Doucette, General Manager, Field Agent Canada. "Shoppers will be on the lookout for deals and to create a Merry Christmas while controlling overall spending."
Field Agent will follow up with our in-depth annual report on Christmas trends and spending in October. Stay tuned!