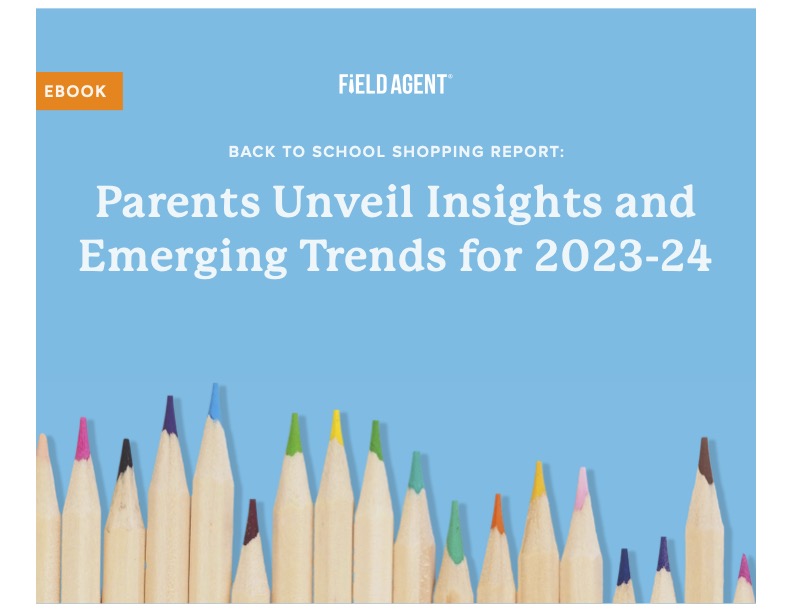 School's in Session: Introducing the 2023 Back to School Report
Back to School is more than just a sigh of relief for parents as summer comes to a close — it's also a critical time for the retail industry. With parents gearing up to shop for school supplies, clothing, and everything in-between, brands and retailers need to be well-prepared for this second-largest shopping season of the year.
To help you navigate this bustling period, Field Agent has released its highly anticipated Back to School Report for 2023.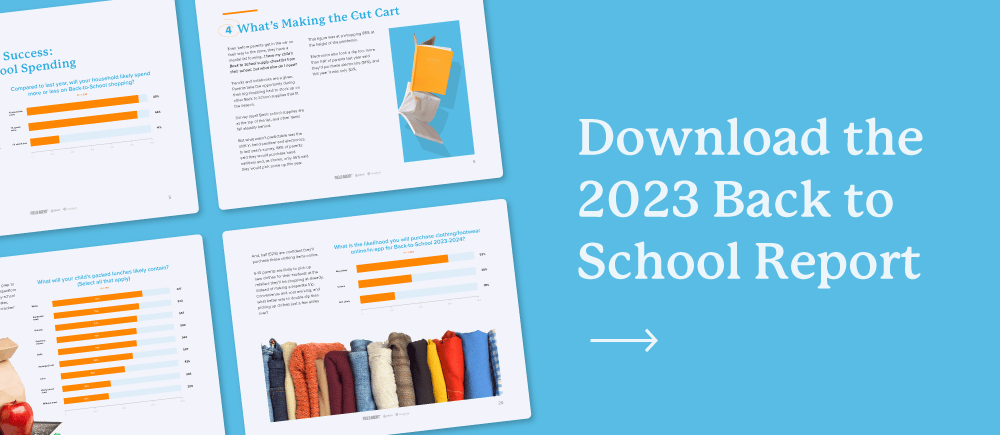 Field Agent's Back to School Report for 2023 provides valuable insights and data-driven strategies that brand managers need to succeed during this crucial season.
With more spending expected, shifting purchase patterns, and the continued rise of online shopping, brands can use this report to understand not just what's happening but why it's happening in the CPG Back to School landscape. By leveraging these insights, brand managers can stay ahead of the competition and make the most of this bustling shopping season.
The main theme of our findings? Parents are planning to spend more this Back to School season. Despite the economic challenges of previous years, 79% of parents said they would spend the same amount or even more on Back to School supplies for their children.
The report also delves into the categories of items parents plan to buy. While basic school supplies like pencils and notebooks are of course on the list, there has been a notable shift in other categories. For instance, purchases of hand sanitizer has decreased compared to the height of the pandemic.
When it comes to where parents are shopping, the report reveals the top retailers for Back to School supplies, with Walmart, Dollarama and Costco leading the way. In addition to Walmart and Costco, grocery stores such as Real Canadian Superstore and No Frills/Maxi are also popular choices for parents shopping for lunchtime items. This presents a promising opportunity for CPG brands in the lunchtime sector.
Field Agent's Back to School Report also highlights the increasing significance of online shopping during this season. With 89% of parents planning to shop online for Back to School items, brands must ensure their online presence, ratings, and reviews are strong to capture this digital-savvy audience.
Ready to excel this Back to School season? Gain a competitive edge with Field Agent's 2023 Back to School Report - your data-driven guide to navigate the bustling landscape. Read it free now!