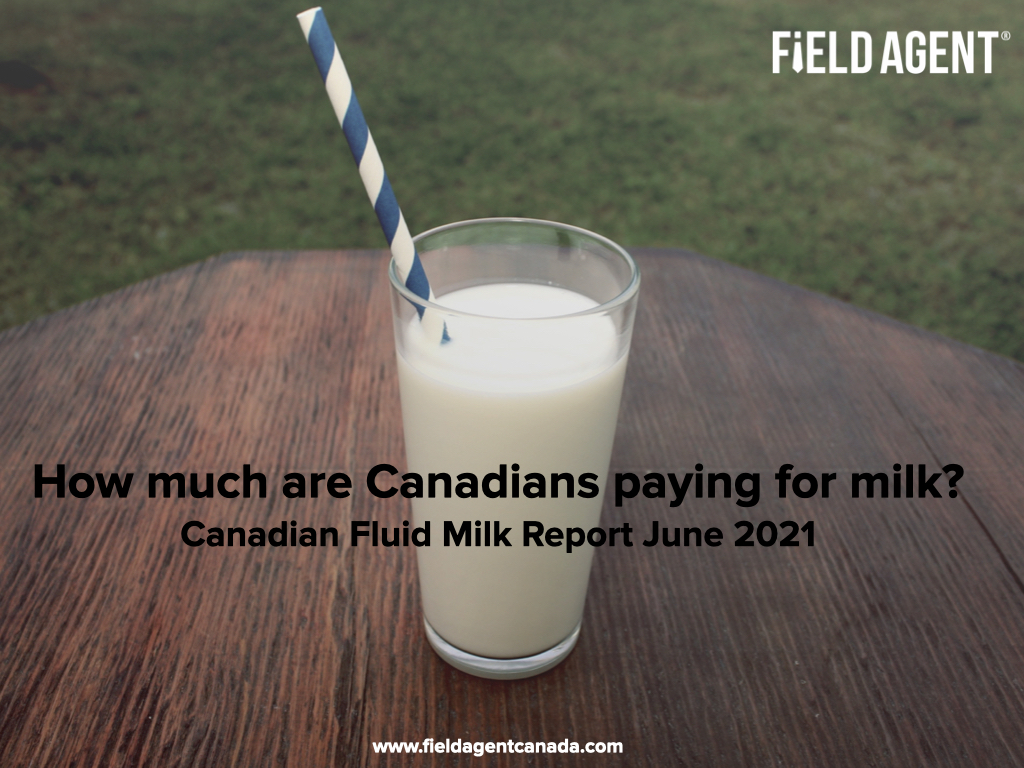 2021 Canadian Fluid Milk Report
One of Field Agent's most popular reports on the Canadian grocery industry is back! The June 2021 edition of the Canadian Fluid Milk report is the most comprehensive look at the prices Canadians pay for one of the most common items in the Grocery basket - 2% Milk.
Field Agent Canada conducted a cross-country price survey on fluid milk prices at 185 retailers in 20 markets from coast-to-coast between May 7th to June 1st, 2021. The survey compared prices recorded at the same outlets back in March 2020, highlighting any shifts that have taken place over the last 14 months. Additionally, we looked at prices for milk at Walmart stores in five border communities in the US to provide a comparative benchmark of the cost of similar products in the larger US market.
Milk has been in the news lately so this report is timely. There have been plenty of reports of increasing food prices across Canada and we see that in the milk category with the average price of 4L milk increasing by 3.6% since our last survey back in March 2020.
Where are the biggest increases? Download the full-report to get all the details!
NEW - GO RIGHT TO THE STORES WE VISITED WITH SHELFGRAM!
All of the photos that we collected while completing this study are available in a collection on the Shelfgram platform. Go right to the store and see the details of each audit. Shelfgram is an amazing platform that Field Agent has partnered with to launch our innovative Retail Pipelines offering - check it out: