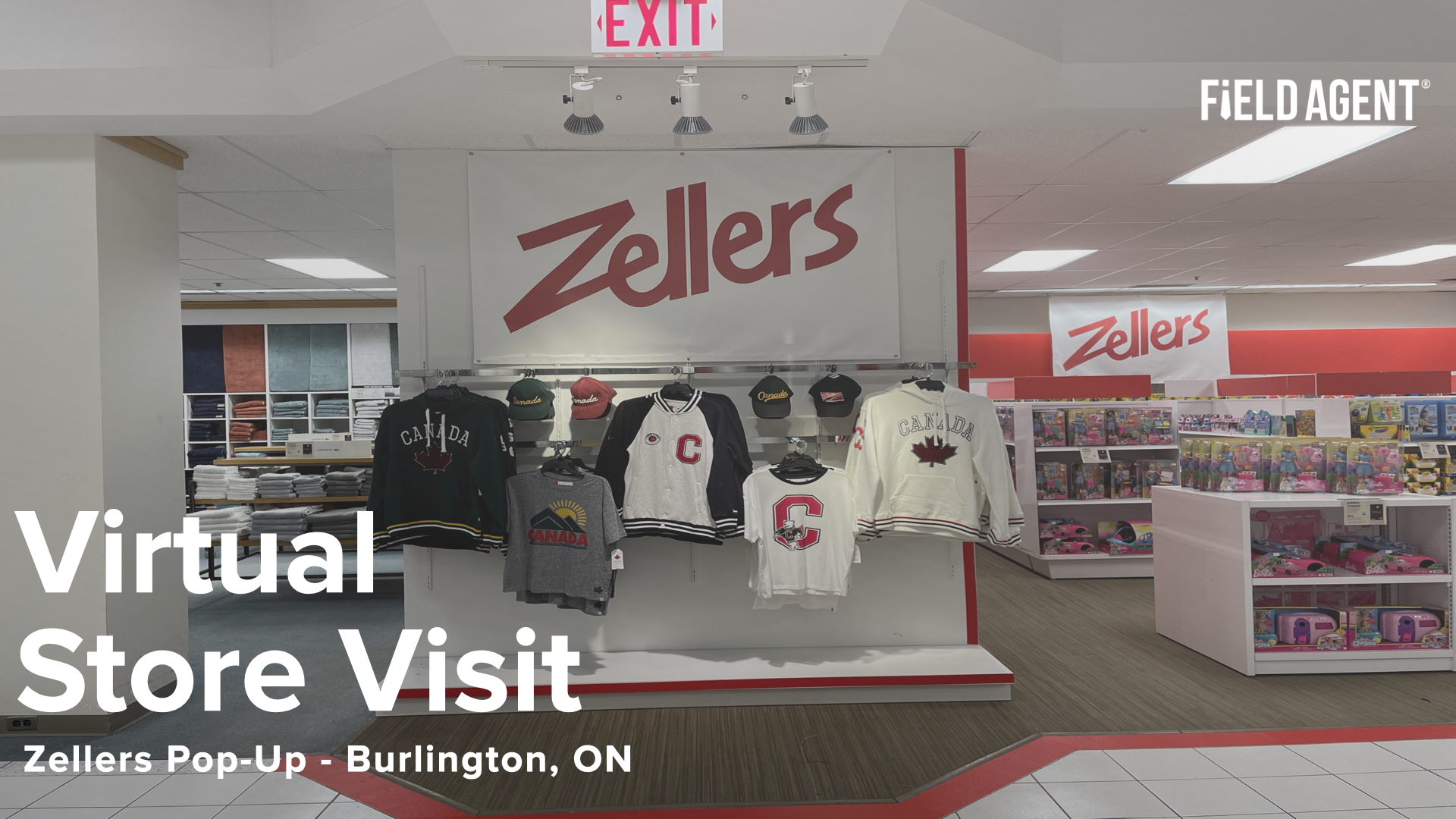 Virtual Store Tour - Zellers
Here at Field Agent we LOVE new stores! We try to get out to them as soon as they open and share what we see with you!
In the fall of 2021 Hudson's Bay launched a Zellers
pop-up shop-in-store at its
Burlington Centre.
The pop-up features a range of products including Canada-themed apparel and home goods. Red floor tape indicates the boundaries of the Zellers space located on the second floor of the Hudson's Bay store.
After the recent announcement that The Hudson's Bay Company will be reviving its Zellers brand by opening stores and a dedicated e-commerce website in early 2023 we wanted to check out the existing pop-up shop in Burlington.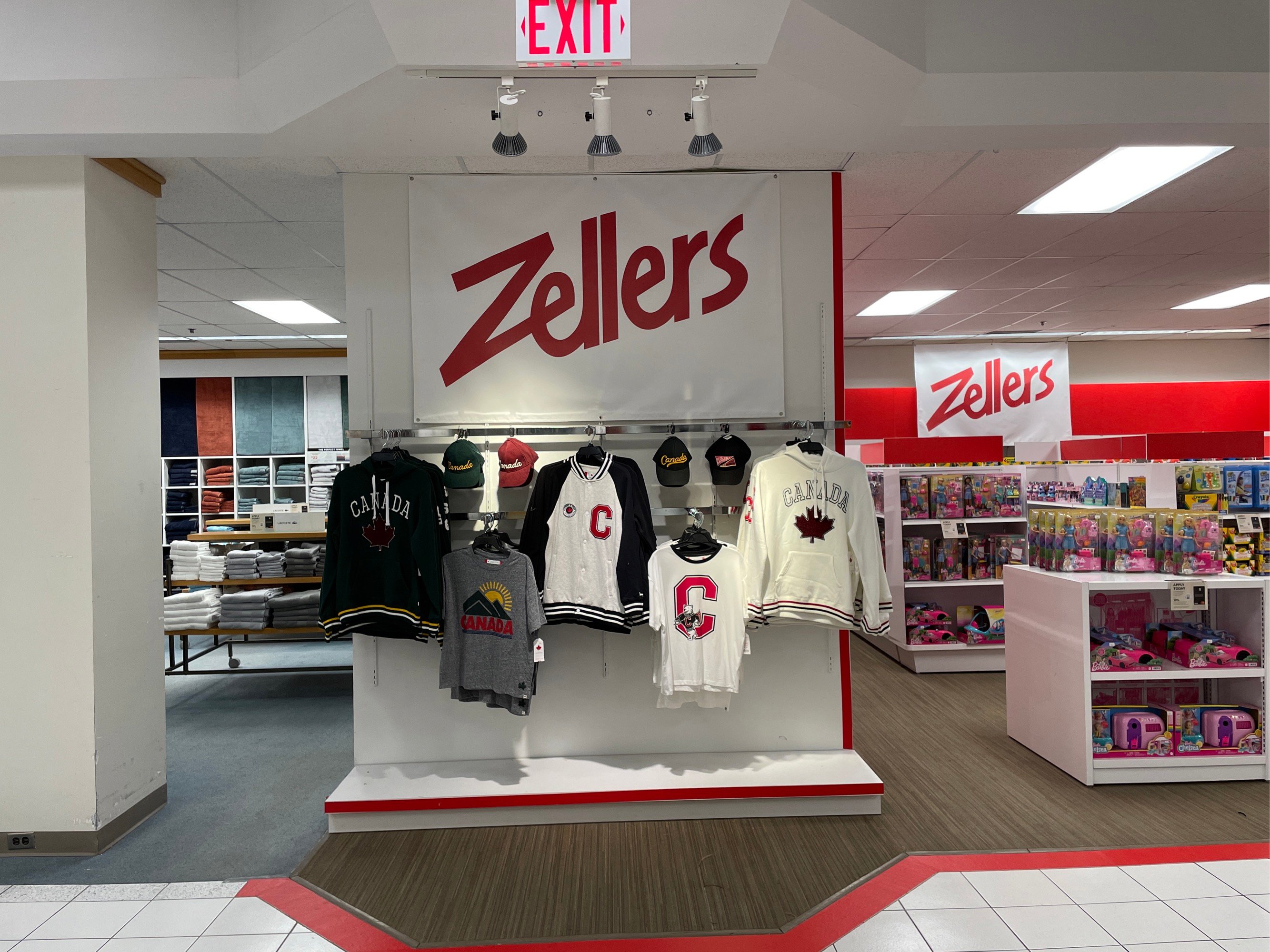 We sent 3 Field Agents there to give us a virtual store tour and we also asked them to give us their view as a local shopper on this new location and what they really liked (or disliked). Our stour takes you right to the shopper as they explore. See all the photos below!
When you want to see inside any store in Canada - think of Field Agent. We can probably take you there!