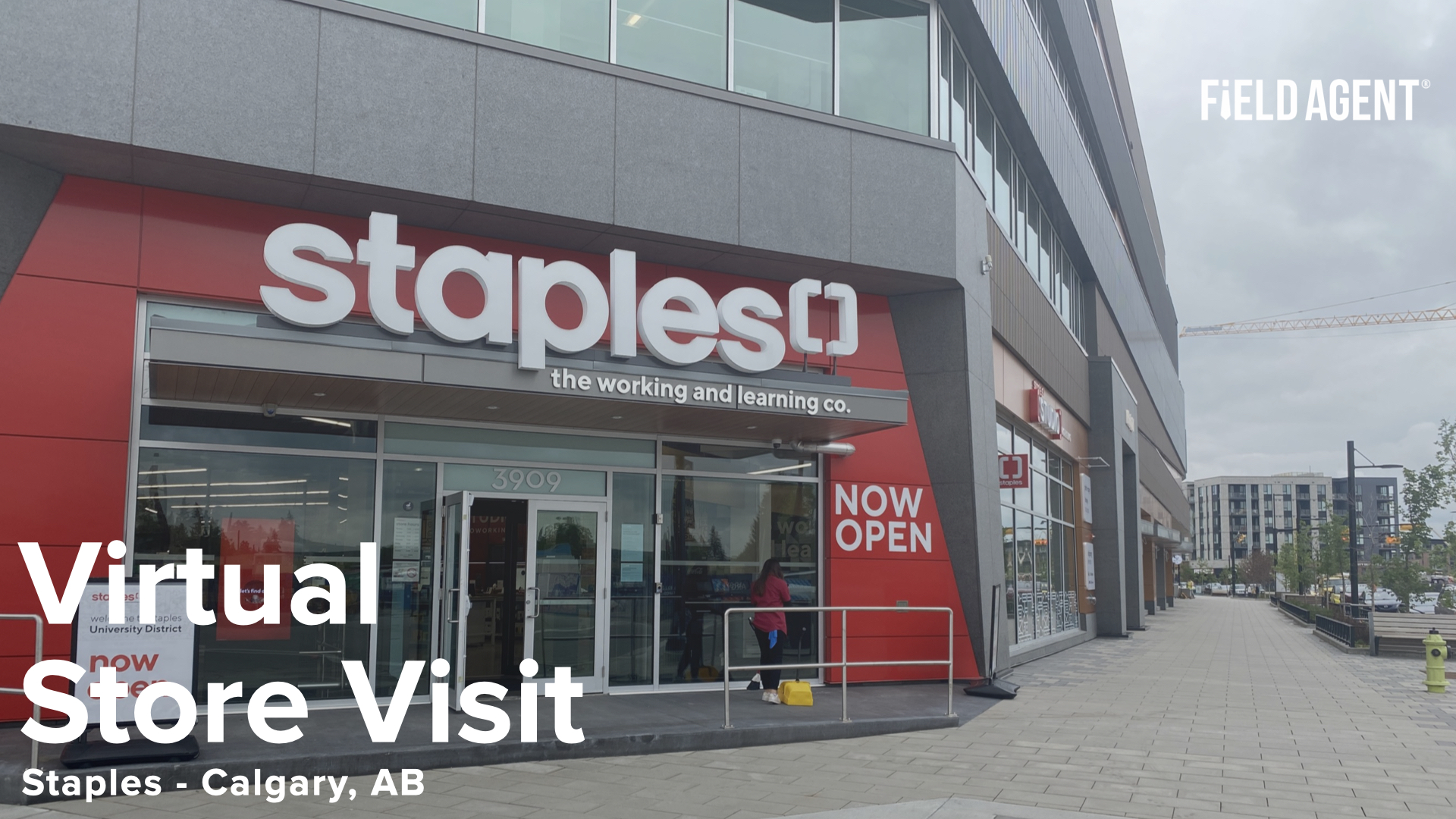 Virtual Store Tour - Staples Calgary
Here at Field Agent we LOVE new stores! We try to get out to them as soon as they open and share what we see with you!
In June 2022 Staples unveiled its next generation of the Working and Learning store near the University of Calgary. It offers expanded shipping options, new assortments, new brands and fresh experiences.
One of those experiences is Staples Studio, designed for hybrid work. Located on the store's second floor, it features a collaborative, open-concept environment.
Like all Staples stores across Canada, this store features a Solutionshop location assisting customers with enhanced services including tech support, graphic design, marketing solutions, shipping, printing and more.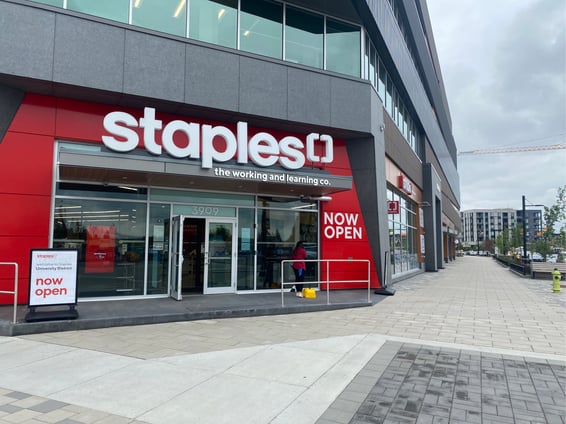 We sent 3 Field Agents there to give us a virtual store tour and we also asked them to give us their view as a local shopper on this new location and what they really liked (or disliked). Our stour takes you right to the shopper as they explore. See all the photos below!
When you want to see inside any store in Canada - think of Field Agent. We can probably take you there!