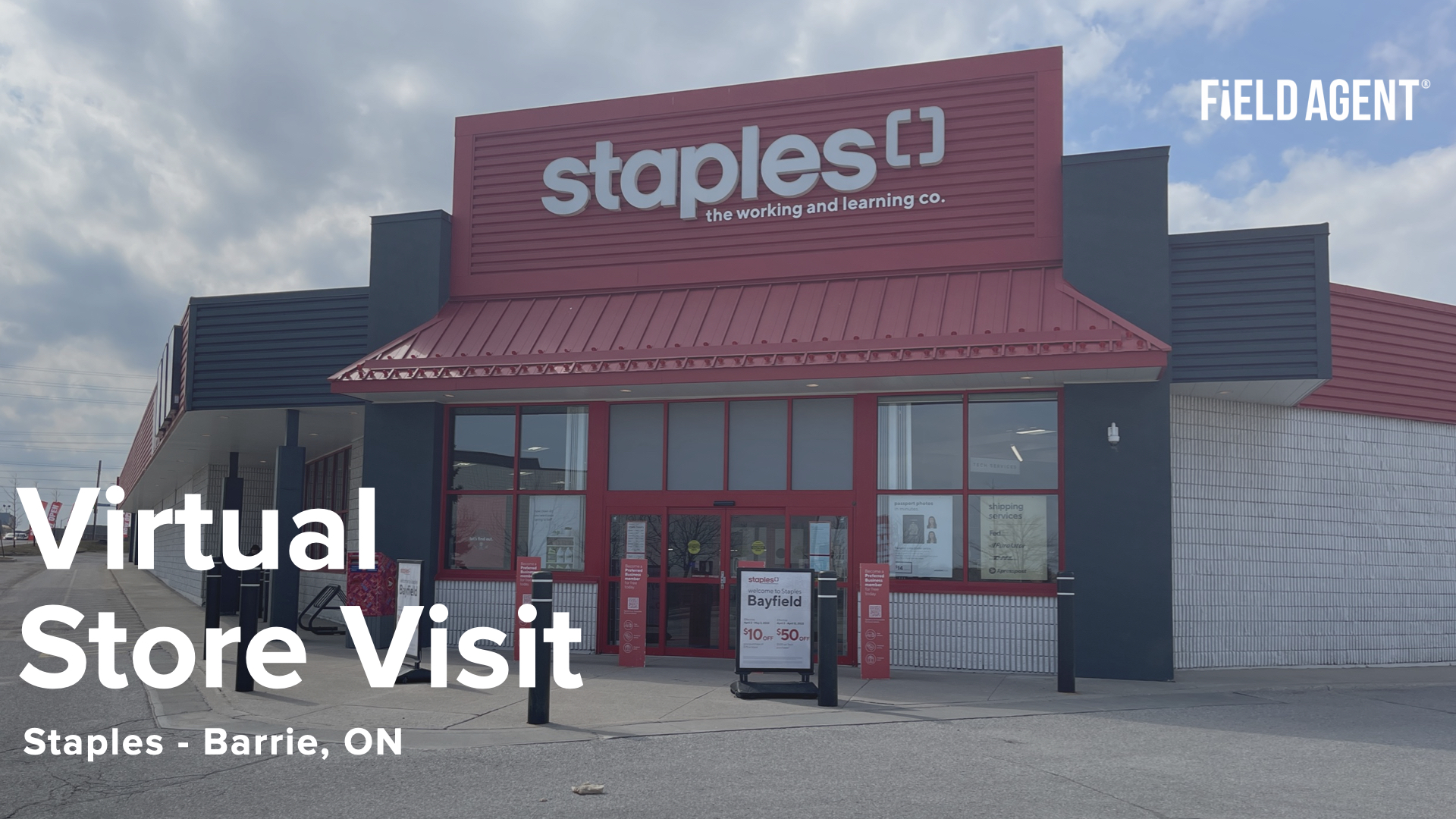 Virtual Store Tour - Staples Barrie
Here at Field Agent we LOVE new stores! We try to get out to them as soon as they open and share what we see with you!
On April 2, Staples celebrated the
grand opening of a new concept store in Barrie. The new store is part of the chain's national push to redevelop its 302 locations across Canada as it works to rebrand its image.
In addition to new products they've introduced more services to help Canadians, especially those running small businesses or working from home. Printing, marketing and shipping acceleration are all available in store to help customers grow their businesses.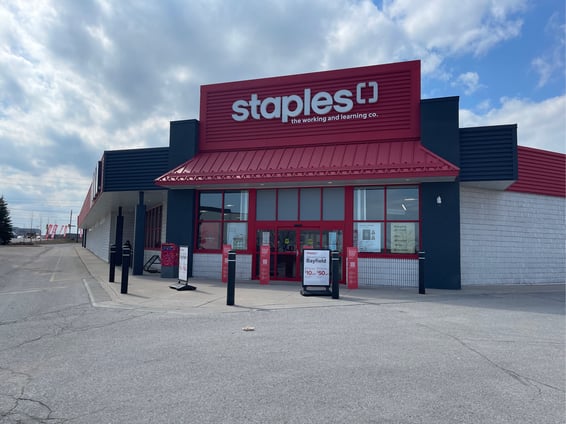 We sent three Field Agents to the store to give us a virtual store tour and we also asked them to give us their view as local shoppers on this new store and what they really liked (or disliked). Our store tour takes you right to the shopper as they explore the store. See all the photos below!
When you want to see inside any store in Canada - think of Field Agent. We can probably take you there!