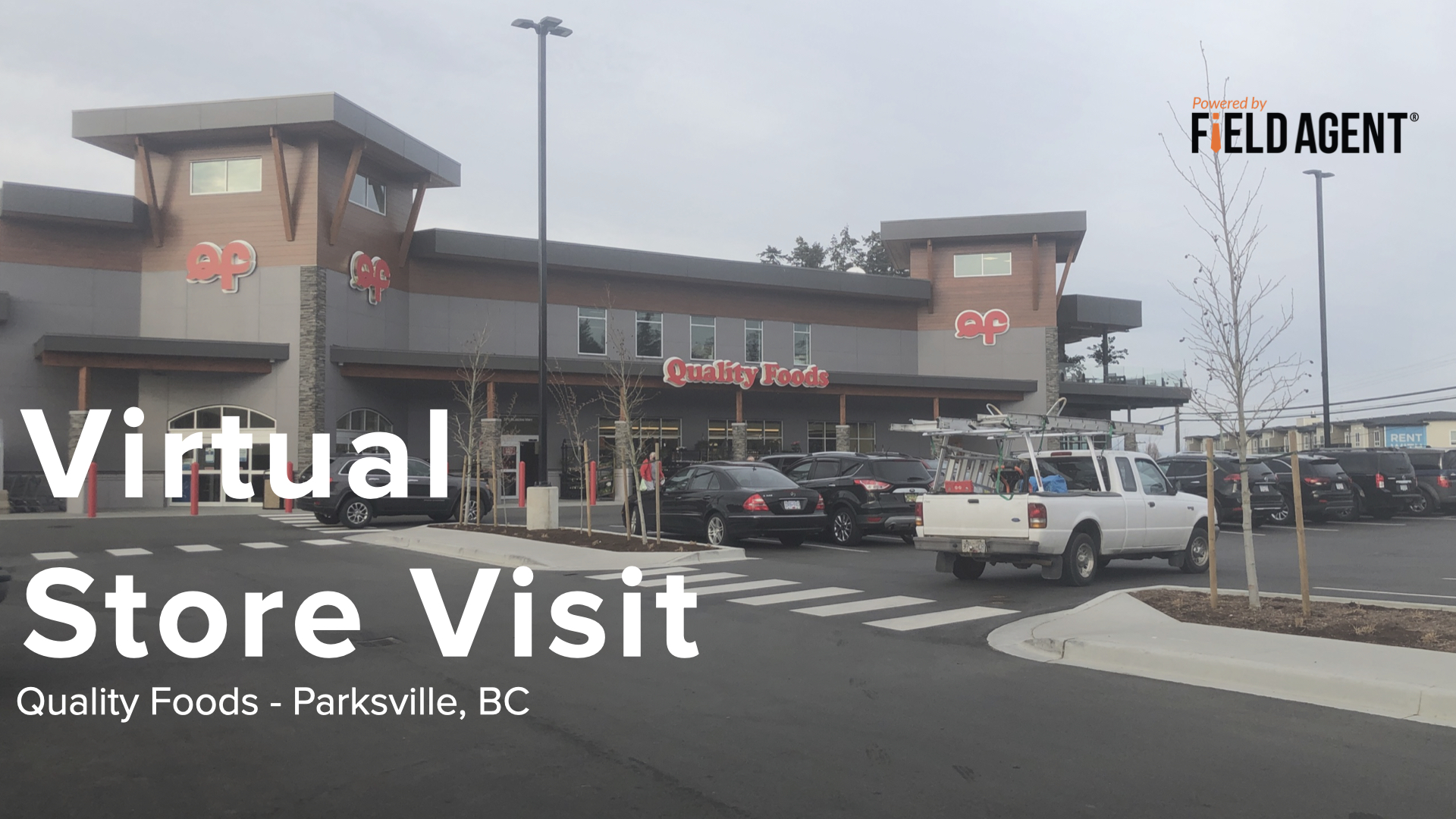 Virtual Store Tour - Quality Foods
Here at Field Agent we LOVE new stores! We try to get out to them as soon as they open and share what we see with you!
On March 24 2021, Quality Foods opened its new flagship store in Parksville, BC. The new store is 40,000 square feet, plus a 10,000-square-foot mezzanine, with ample parking space. It is more than double the size of the former store in the city.
Some of the highlights of this new location include a full service in-store butcher shop, a produce section that includes a smoothie bar, a sushi bar, Perk Avenue Cafe, a cheese counter and bakery.
The second floor features a lounge restaurant, community room, outdoor patio, library and kitchen. It's a place where people can enjoy a tasty pizza, appetizer or tapas together.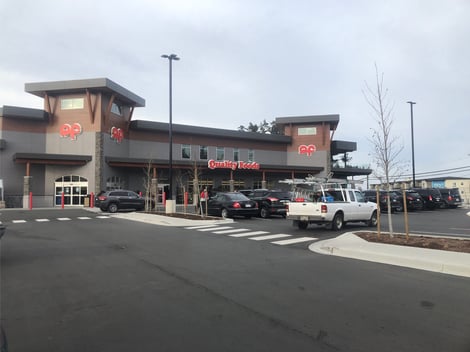 We sent two Field Agents to the store to give us a virtual store tour and we also asked them to give us their view as local shoppers on this new store and what they really liked (or disliked). Our store tour takes you right to the shopper as they explore the store. See all the photos below!
When you want to see inside any store in Canada - think of Field Agent. We can probably take you there!