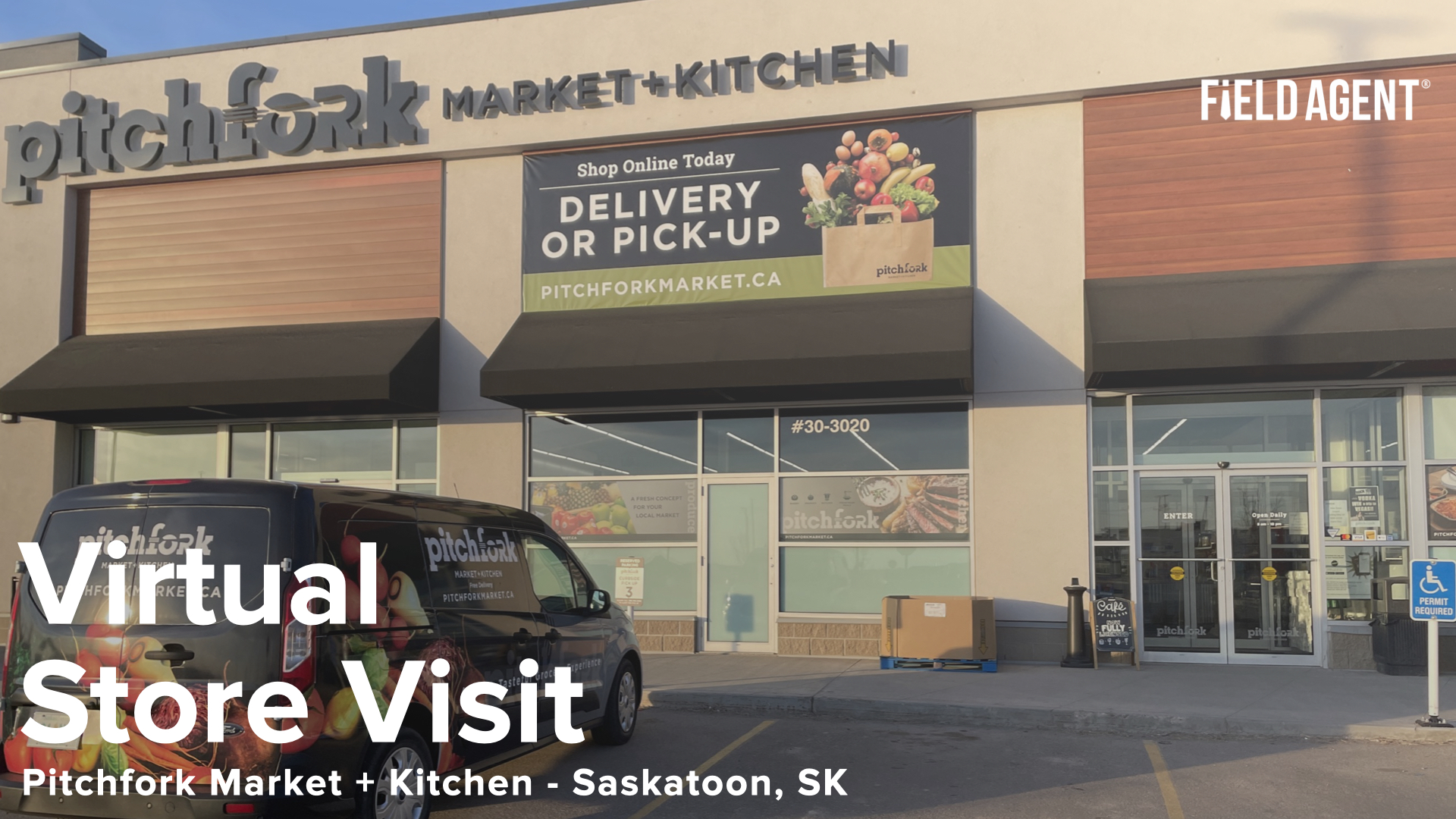 Virtual Store Tour - Pitchfork Market + Kitchen
Here at Field Agent we LOVE new stores! We try to get out to them as soon as they open and share what we see with you!
Pitchfork Market + Kitchen
opened its first location in The Meadows neighbourhood in southeast Saskatoon in June 2021. Recently the company announced they would be expanding to a downtown location at the
Midtown shopping centre towards the end of 2022,
with plans to eventually expand the brand throughout Western Canada.
Pitchfork Market is a combination grocery store and restaurant. The
grocery side of the business has a full selection which heavily features local brands. The restaurant side has chefs on staff that create all of the prepared meal products that are sold in stores. They also have 45 seats to dine indoors, along with a patio for the warmer months.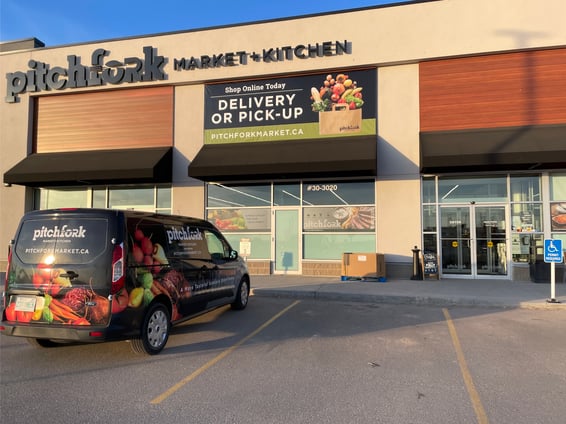 We sent a Field Agent there to give us a virtual store tour and we also asked them to give us their view as a local shopper on this new location and what they really liked (or disliked). Our stour takes you right to the shopper as they explore. See all the photos below!
When you want to see inside any store in Canada - think of Field Agent. We can probably take you there!