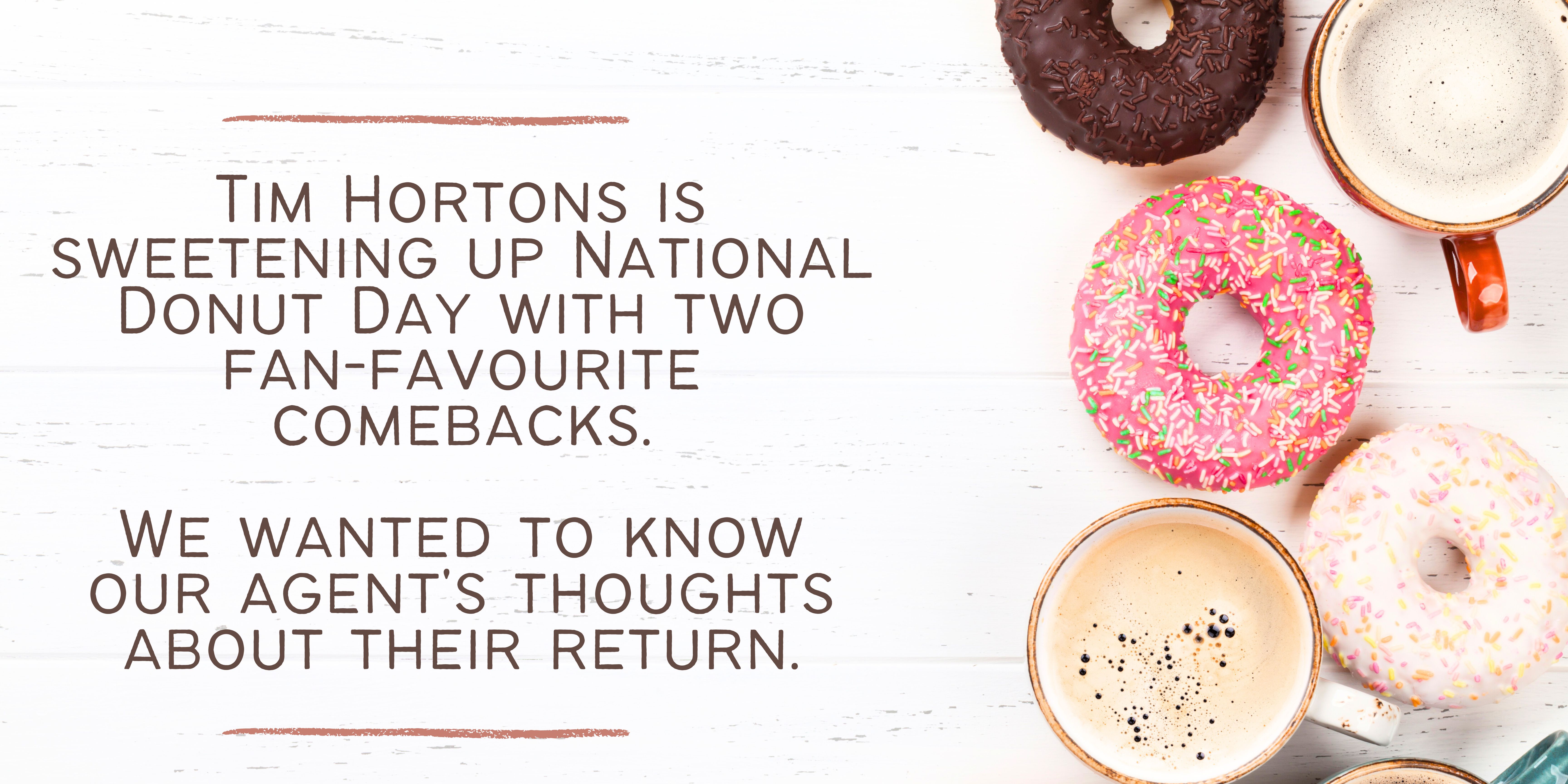 Tim Hortons Brought Back Retro Donuts to Celebrate National Donut Day
After a decade-long absence, Tim Hortons is bringing back the beloved Walnut Crunch and Cherry Stick donuts for a limited time, ensuring Canadians can indulge in some nostalgia on National Donut Day.
The cross-Canada retro return launched on May 31st, perfectly timed to celebrate National Donut Day on Friday, June 2nd.
We were interested to see if these donuts would excite Canadians, or if perhaps they were hoping to see a different donut's triumphant return. We surveyed 3,889 of our agents to get their thoughts, which can be seen in the
Infograph below.