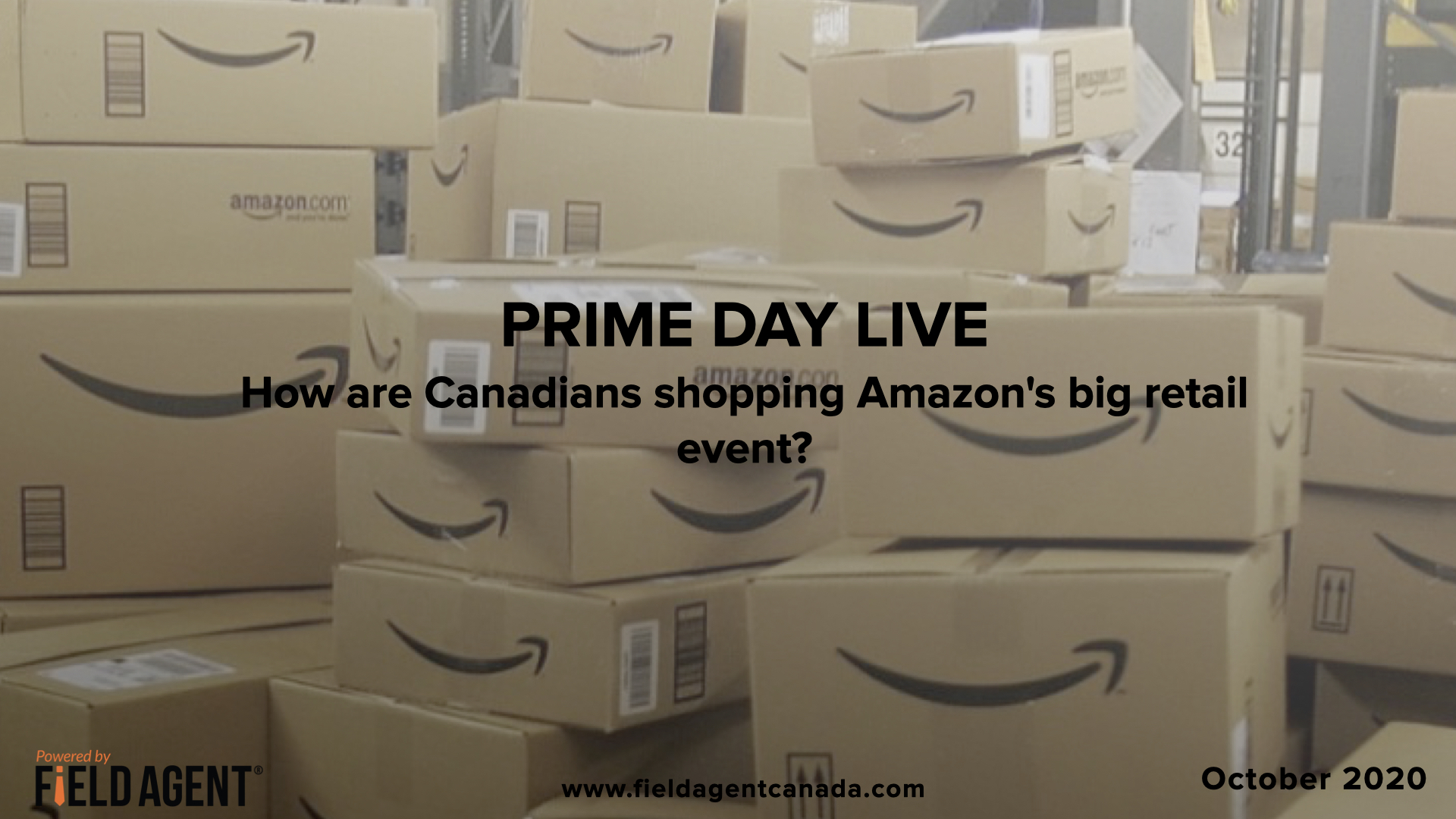 PRIME DAY LIVE - How are Canadians shopping Amazon's big retail event?
While it has been delayed due to COVID, Amazon's Prime Day 2020 is finally here and will run on October 13th and 14th.
This event will be a major barometer for Holiday 2020 and we wanted to show you how Canadians are shopping Prime Day (or not) in real-time via our Field Agent dashboard.
We will be live streaming results to the dashboard over the next two days and you can login anytime to see what is happening.
We hope you enjoy these real time insights from Field Agent!
Access all the data at our on-line dashboard using the login info below: