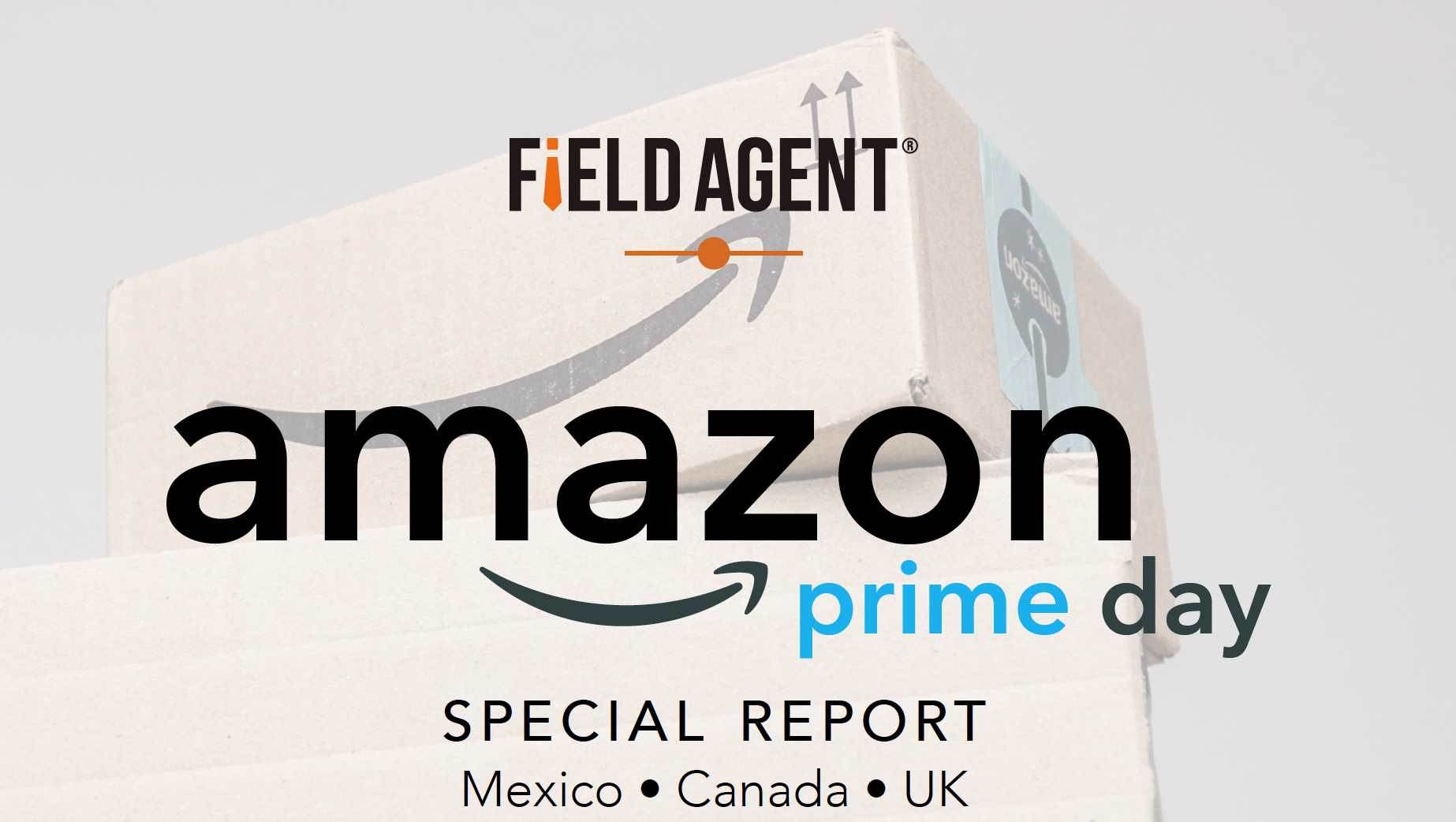 How Did Canadians React to Amazon Prime Day 2019?
Amazon Prime Day has become a major retail event since 2015 when it was launched to celebrate Amazon's 20th anniversary.
It is not only a big retail event for Amazon but also for its competitors who have joined in the retail frenzy that happens each July.
Amazon Prime Day is big in the United States but it is also becoming a major event internationally including in Canada, Mexico and the United Kingdom.
Field Agent Canada teamed up with its colleagues in Mexico and the UK to take a look at how citizens of each country responded to Amazon Prime Day 2019 and you can see all of the details in the FREE 16-page report which you can download here: