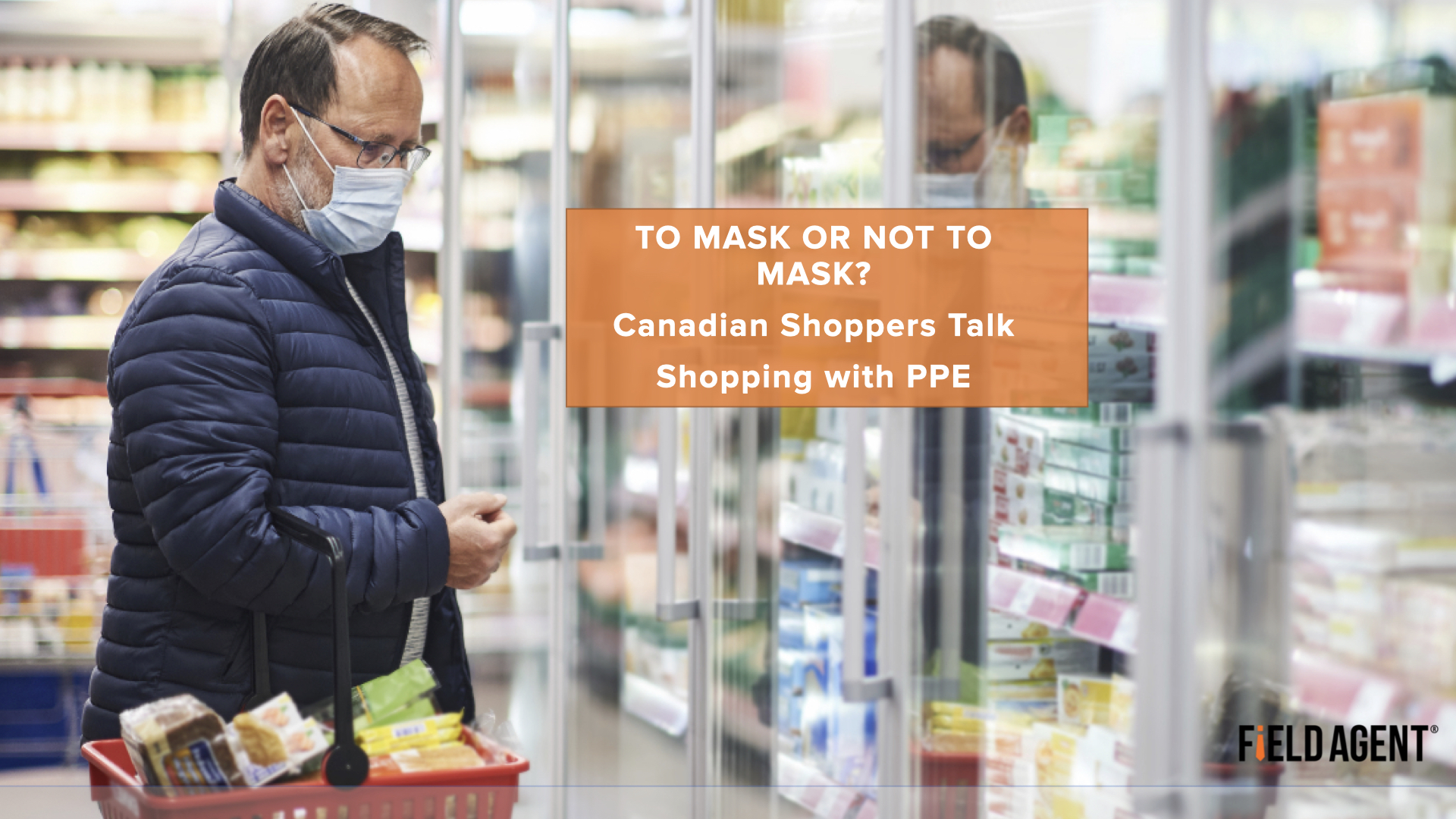 TO MASK OR NOT TO MASK? - Canadian Shoppers Talk Shopping with PPE
As the mask mandates and government imposed restrictions have started to be lifted across the country, we were wondering what role PPE will play during grocery shopping or heading out to grab a bite to eat at a restaurant.
We were also wondering whether some of the habits picked up during the pandemic such as using more drive-thrus, ordering groceries on-line and using food delivery services will stick with Canadian consumers even though the great reopening now seems to be underway.
Field Agent Canada surveyed 1536 Canadians between July 8th to 11th and the results were quite surprising for both Grocery Shopping and Eating at Restaurants.
We found that 65% of Canadians will continue to wear a mask while grocery shopping after local mandates are lifted, showing that Canadians will be taking a cautious approach when in busy stores. This was confirmed by the 64% of Canadians who said they would still wear a mask at a big box store or shopping centre even if they were not required to do so.
In foodservice, we found that QSR customers would either wear a mask when they enter the restaurant to order / eat (64%) or only exclusively use the drive thru (28%) in order to protect themselves.
FSR customers also showed a similar amount of caution with 43% of customers continuing to wear a mask in the restaurant and a further 10% of customers saying they would only order delivery / take out from their favourite FSR.
If you need to understand shifting attitudes of Canadian consumers, you need Field Agent.