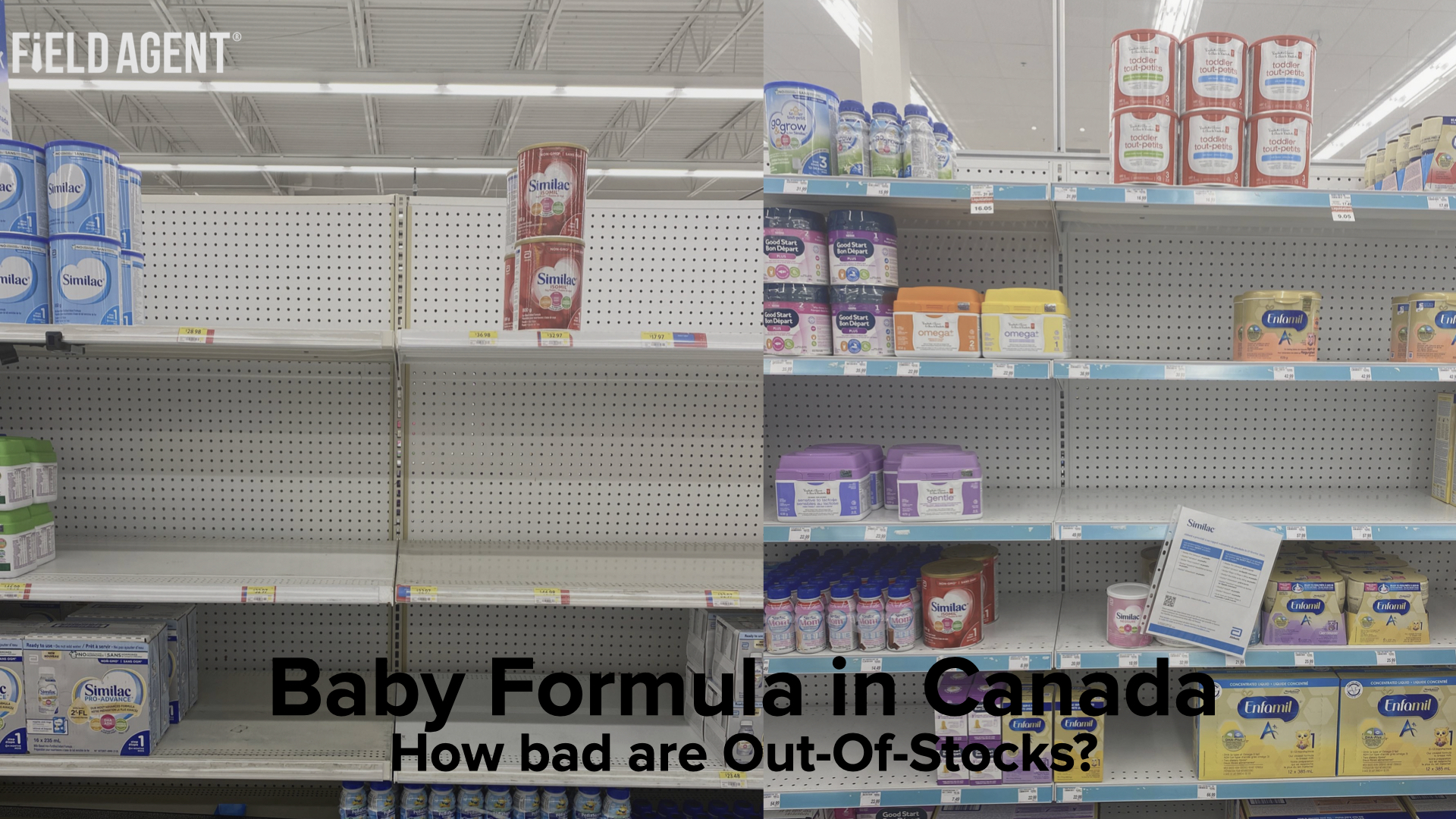 Baby Formula in Canada - How Bad Are Out-of-Stocks?
One of the top consumer stories in the news lately has been the challenges parents have been having finding Baby Formula on-shelf due to product shortages. These stories have been more prevalent in the US but we are starting to hear of product shortages in Canada as well.
This past weekend, Field Agent visited 77 retail stores from different banners right across Canada. Our great Agents took photos of the Baby Formula sections and assessed the percentage of items that were out-of-stock.
We found that about 21% of items were out of stock during our visits, which is about half the 40% of out-of-stocks being reported in the US media.
All the photos have been posted to a private collection on Shelfgram and you can view the photos at the link below.